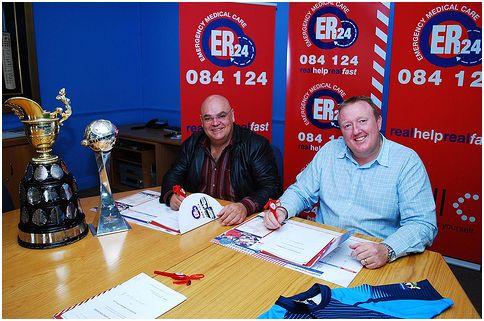 ER24 is well-known for quality medical assistance at rugby games across South Africa. They do not only provide life saving assistance to players on the pitch, but also to spectators attending at the stadiums.
ER24 and Blue Bulls concluded an agreement where ER24 renewed its role as the official medical partner for BBRU. ER24 looks after the Bulls when they play at Loftus Versveld. Players and Spectators are covered by our Services at this venue and ER24 is proud of this long standing association with Bulls Rugby.
The agreement was signed by CEO Barend van Graan and ER24 CEO Andrew Boden at ER24's Head Office where the contribution from ER24 in helping the Bulls win the Currie Cup and Super 14 was noted.