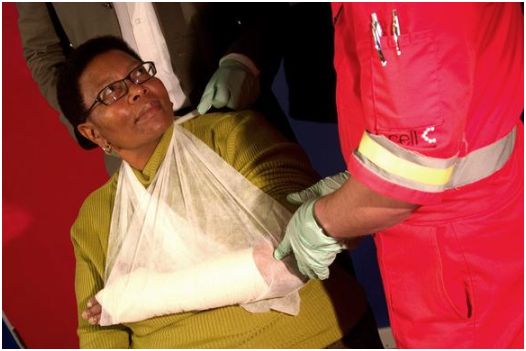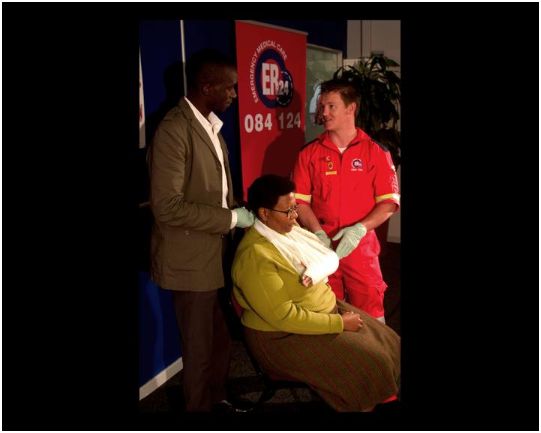 One of the first things we learn when we start training to become a paramedic, is to be fully aware of any hazards that may be presented around you when approaching a patient in need of medical attention. These hazards may include anything from a seemingly vicious dog at a residential home, to a possible suspect at a crime scene.
Also included in these potential hazards, is any sort of body fluid that we may come into contact with when we are treating a patient. We therefore cannot stress enough the importance of PPE, Personal Protective Equipment.
In almost every industry, there is some form of PPE that workers are compliant with. In the construction industry, workers wear hard hats, heavy duty rescue gloves and harnesses. In the Emergency Medical Industry, latex gloves are our frontline defense against contact with possible body fluid. In certain cases protective eyewear is also used, and in other instances disposable face masks and aprons.
There are a number of diseases and viruses that are carried by not only human blood, but also saliva, sweat and excrement. PPE may assist us in preventing contraction of any of the diseases, most importantly HIV, Hepatitis and Meningitis.
We would like to make people in general aware of the possible dangers involved when assisting in patient care and treatment. It is important to realize that any assistance to a patient can be life saving, but we encourage you to be vigilant when it comes to your own safety.
Here are some tips to prevent possible exposure to someone else's body fluids in the event that you are presented with an emergency, and are indeed willing to provide temporary care after you have called for an Ambulance:
A pair of Latex gloves may be useful to keep in your car if possible, and may be obtained from a pharmacy.
Any plastic creates a barrier, so plastic shopping bags are convenient as you can place your hands inside.
If a patient is conscious, for instance you could encourage them to hold pressure on their bleeding wound with their own hands.
Try and avoid being too close to a patients face when they are talking/coughing/sneezing. They may have a wound to their mouth and saliva/blood particles may be transmitted onto you.
If it is necessary to touch a patient, maintain a high level of awareness regarding body fluids.
When the ambulance service arrives on the scene and you are further willing to assist, ask if your assistance is necessary, and then ask if they may supply you with a pair of their latex gloves.
On behalf of ER24, we would like to thank those individuals that do offer their assistance, and we encourage further assistance in the future!