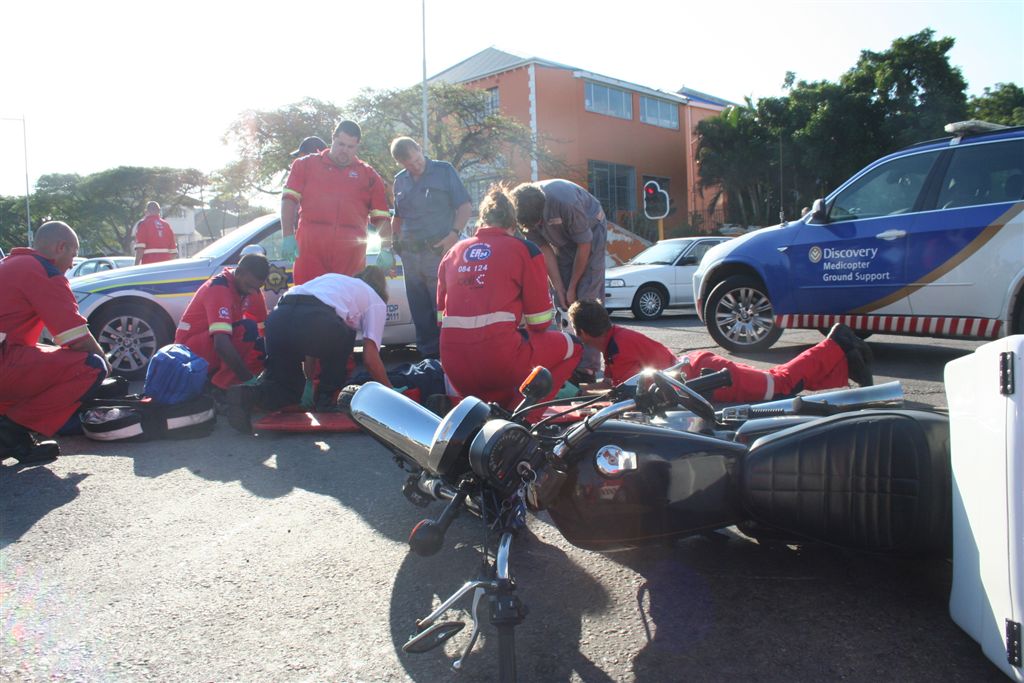 A man to be in his late thirty's has sustained serious injuries after crashing his bike into a light motor vehicle at the intersection of Argyle and Stamfordhill road this afternoon.
ER24 paramedics arrived on the scene and found the patient lying in the middle of the road been treated by members of the SAPS. The man had sustained a possible neck and back injury and even a possible broken ankle. The patient was stabilised and transported to Life Entabeni Hospital in a serious but stable condition.
It is unclear who was at fault but the necessary authorities were on the scene and would investigate the accident further.