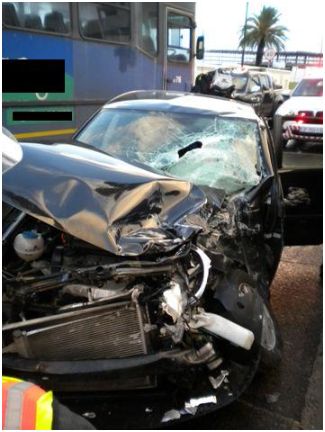 A twenty seven year old lady was injured after a bus and a VW Polo collided at the intersection of Bosmansdam Road and Century City Boulevard near Canal Walk.
The lady, who was the driver of the Polo, was transported to Milnerton Medi-Clinic with moderate injuries.
The collision caused a major delay of peak hour traffic. The cause of the accident was unknown.
Tristan Wadeley
ER24