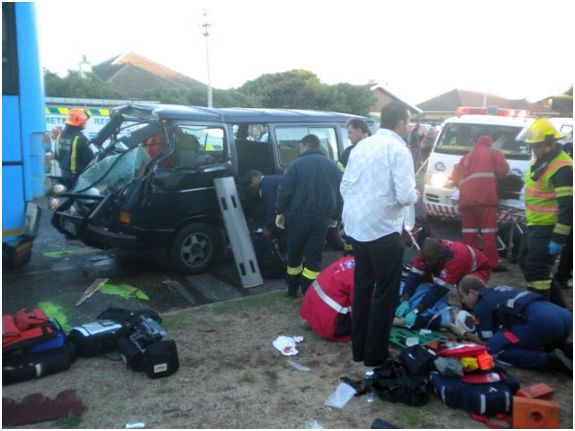 One person died and eleven school children were transported to hospital after a collision between a bus and a Kombi on Koeberg Road, opposite Albow Gardens, in Brooklyn.
The driver of the Kombi was dead on arrival of emergency services. Eleven children from the Kombi were treated for minor to serious injuries but were all in a stable condition. They were transported to Milnerton Medi-Clinic and Life Vincent Pallotti Hospital for further medical care.
The deceased driver of the Kombi was extricated from the vehicle by rescue crews using hydraulic rescue equipment.
The details around the incident are being investigated by the police.
Tristan Wadeley
ER24