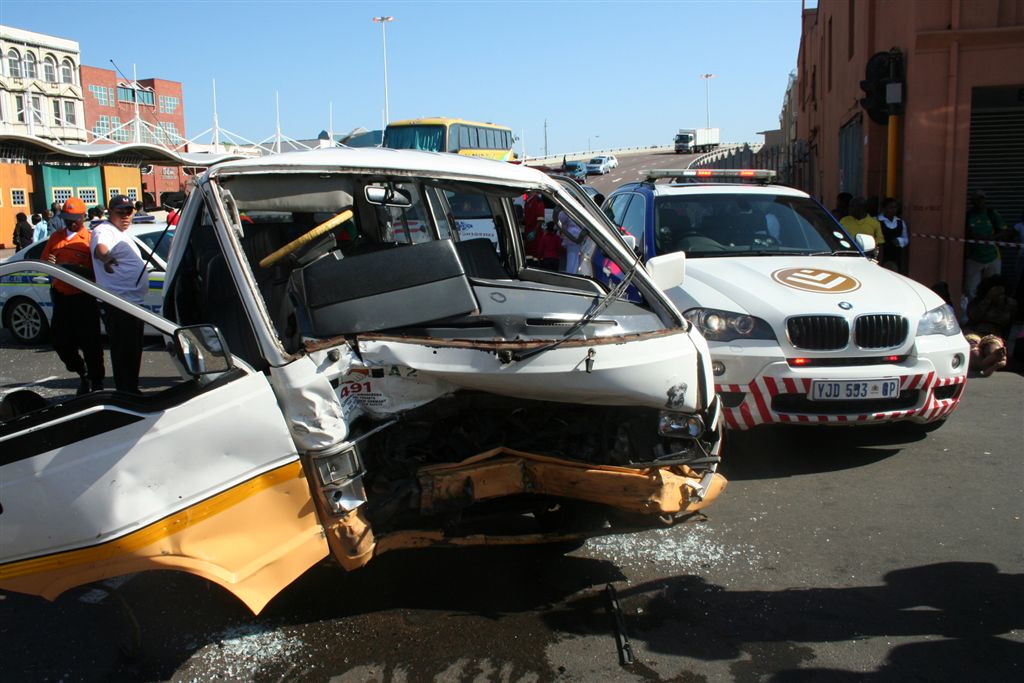 Twelve people including a five year child have been injured after a taxi and a light motor vehicle collided at the intersection of Commercial and Grey Street this afternoon.
When ER24 paramedics arrived on the scene they found the taxi in the intersection and the light motor vehicle up against the curb on the other side of the road. Four patients were found still seated inside the taxi, another five passengers from the taxi were found seated on the road side. The three occupants from the light motor vehicle were found walking around on scene. All patients were treated on the scene for minor to moderate injuries and transported to various hospitals for further medical care.
It is believed that the light motor vehicle had come off the N3 Freeway when the collision occurred. It is unclear who was at fault but the necessary authorities were on the scene and would be investigating the accident.
Derrick Banks
ER24