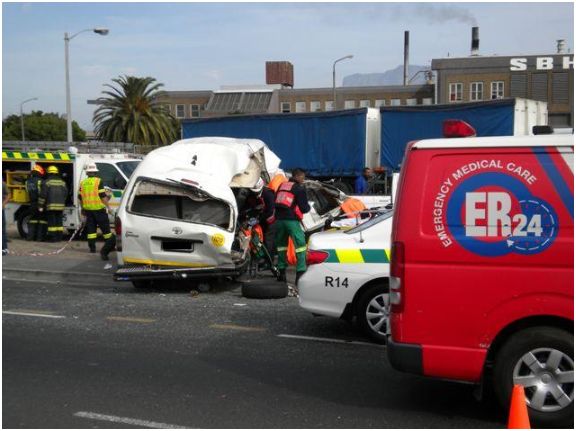 Four people were injured when a truck collided into the back of a taxi on Vanguard Drive, just past Gunners Circle, in Epping.
All the patients were occupants of the taxi and sustained minor to moderate injuries. The patients were taken to various surrounding hospitals for further medical care.
It is alleged that the taxi had stopped on the side of the road when the truck crashed into it. The damage to the taxi was quite significant and the patients were fortunate not to sustain more serious injuries.