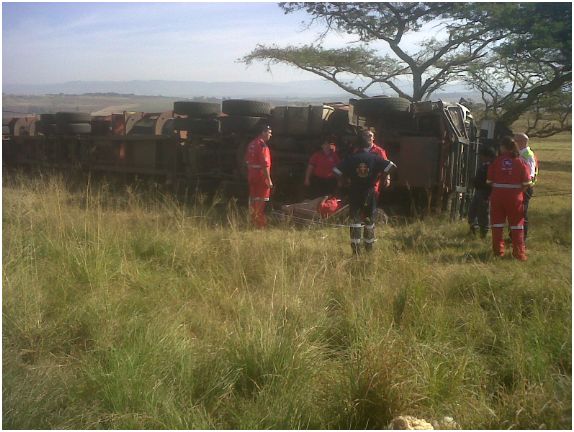 A truck driver was injured after the truck he was travelling in overturned on the Wartburg road this morning.
ER24 paramedics arrived on the scene to find the truck that was carrying sugar cane cuttings lying on its side. The driver was found outside the vehicle with a possible fractured ankle. Paramedics stabilised the patient and transported him to Pietermaritzburg Medi-Clinic in a stable condition for further medical treatment.
It is unclear what caused the driver to lose control but the necessary authorities were on the scene and would investigate the incident further.