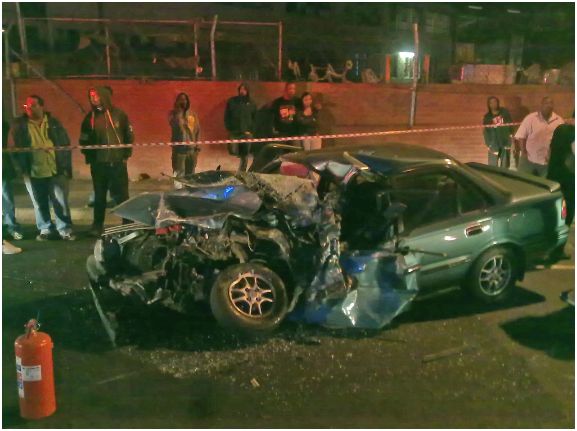 A woman was seriously injured when her vehicle slammed head-on into another on Durban's Bluff Road late last night.
It is alleged that two cars had been travelling towards one another when an errant party veered into oncoming traffic. After colliding both vehicles came to rest in the roadway.
The female driver of a Toyota Corolla was trapped in the mangled wreckage of her vehicle. Netcare911's Specialised Rescue Unit officers used the Jaws of Life and other hydraulic rescue equipment to cut her free.
Once she was carefully extricated from the crumpled remnants of the car she was treated by Paramedics and then transported by ambulance to an area hospital for the critical care she required.