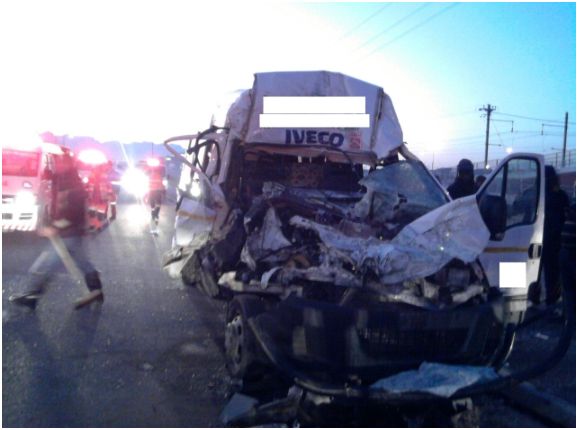 Twenty three people were injured from two separate collisions in the Cape Peninsula this morning.
The first collision occurred when a minibus taxi rear-ended a bus on Walter Sisulu Drive in Khayelitsha. The driver of the taxi sustained serious injuries and needed to be cut from the wreckage by Metro Rescue. Another six occupants of the taxi sustained moderate to serious injuries. The patients were transported to G.F. Jooste Hospital and Groote Schuur Hospital for further medical care. No injuries were reported from the bus.
The second collision occurred between a car and bakkie at the intersection of Coen Steytler Road and Buitengracht Road in the Cape Town CBD. Sixteen people were treated for minor to moderate injuries and transported to various surrounding hospitals. Some of the injured are believed to have been workers who were seated at the back of the bakkie and were ejected during the collision.
Tristan Wadeley
ER24