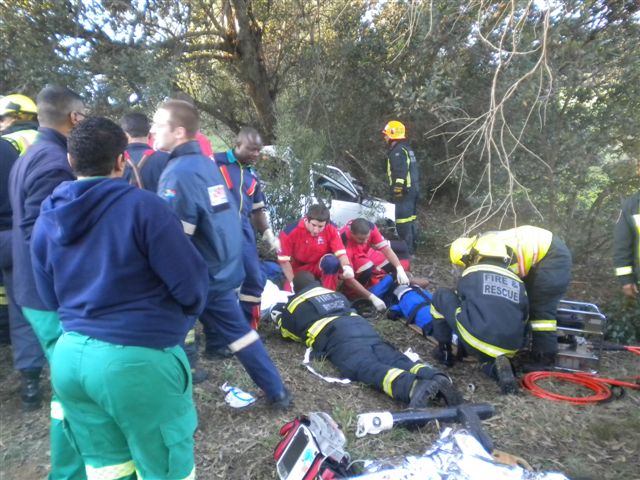 Three people died and nine others were injured after a bakkie left the road and went down an embankment into trees, on Old Tygervalley Road, in Durbanville.
The three deceased were declared dead on the scene by paramedics. The other nine patients were treated for minor to moderate injuries and transported to various surrounding hospitals for further treatment.
The cause of the incident is unknown at this stage.
Tristan Wadeley
ER24