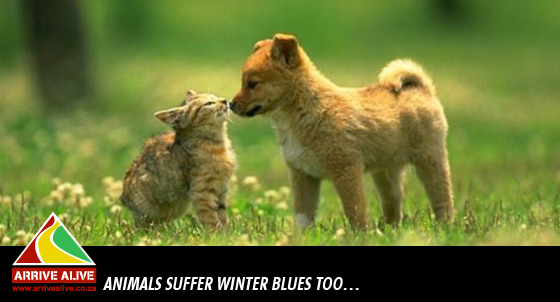 Working for the emergency medical services, one always seems to see and treat human related injury and illness. More and more we note that animals are directly involved in some of these incidents that lead to our medical treatment being necessary.
As human beings, and as part of our nature, most of us cannot help but feel a strong tug at our heart strings when we see a helpless animal in need. Unfortunately winter brings many hungry and cold dogs and cats, and they are all the more visible trying to find warmth and food. Although it is encouraged to try and help these poor animals when one has the means, you have to be cautious and weary of the dangers you may face. Your efforts to help will be in vain if you become a victim in the interim.
If you are a person that morally cannot turn away from an animal in need, make sure you know what to do. Research a small amount on animal behaviour at your library or on the internet. It may provide you with vital information that may prevent you from injury when dealing with a potential stray and aggressive animal.
Some animals are known to be naturally aggressive when they have not had food, they tend to bite and snap at the hand that is feeding them, so be cautious and rather refrain from trying to feed them. Where absolutely necessary, throw food some distance away from yourself, and do not encourage or coax the animal to come to you. You should contact your local animal shelter or SPCA and notify them that the animal may be unaccounted for.
In the event that you sustain injury whilst assisting an animal, immediately move away to safety to prevent further injury, then call the emergency services for advice and an ambulance. Animal bites have a high rate of infection, and need prompt and appropriate medical care.
Please assist you local animal shelters or the SPCA with food or blankets where possible, any help is always appreciated as they are the front line assistance to these poor stray animals.
[Info from ER24]
Also view from a Road Safety side: