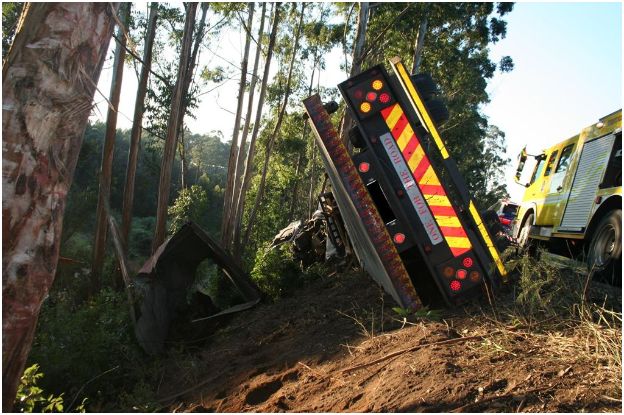 A truck driver has been killed after the articulated truck left the road on the M13 between the N3 and Shongweni on ramp heading towards Hillcrest this morning and crashed into trees along the embankment.
Emergency personnel arrived on the scene to find the articulated truck lying down an embankment with the container that it was carrying half way down with the contents lying on the road below. The cabin of the truck was sheared apart by the impact and the driver was found entrapped between the truck and a tree.
The driver had sustained fatal injuries and was declared deceased on the scene by paramedics.
It is unclear what caused the driver to lose control but the necessary authorities were on the scene and would be investigating the accident further.
Derrick Banks
ER24