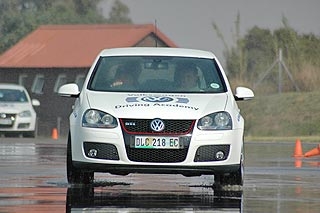 Two lanes were closed on William Nicol drive in Johannesburg on Thursday because there was ice on the road, metro police said.
"The ice on the road is making it slippery and dangerous to drivers," metro police spokesperson Wayne Minnaar said.
The two lanes were closed just before Sandton Drive.
Traffic was severely affected.
[SAPA]
Also view: