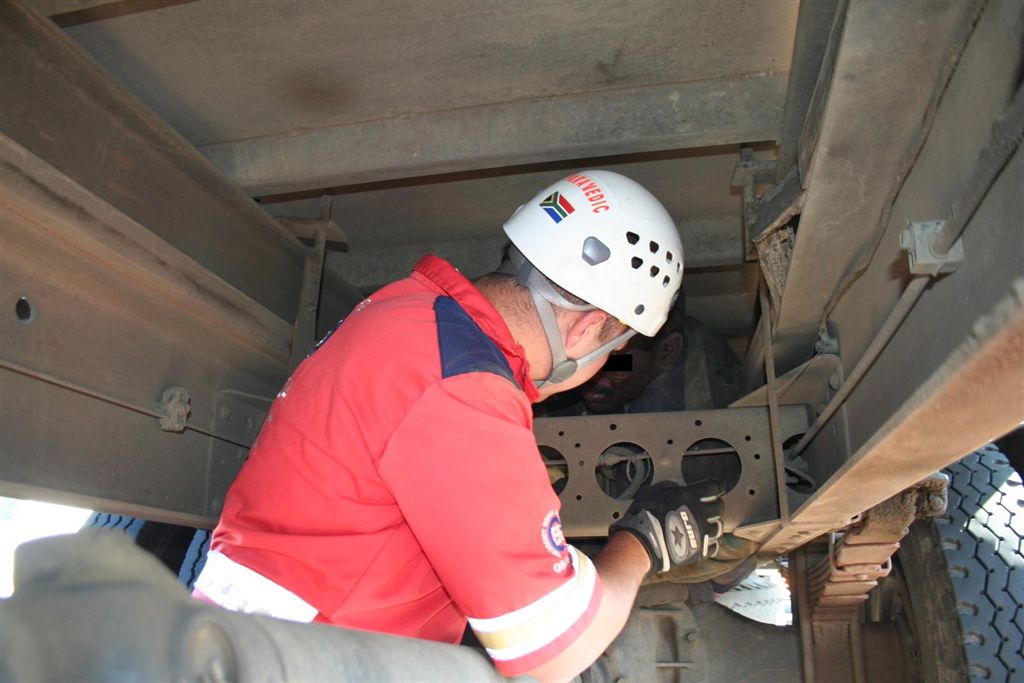 It is clear that transport to Durban by road for many commuters has become expensive but paramedics never thought that they would find a man stuck under a truck near the spare wheel, while it was travelling towards Durban this afternoon.
ER24 paramedics were called to the M13 Durban Bound just past Hillcrest this afternoon for a man who was stuck under a truck and possibly needed medical attention. On arrival they found the man had wedged himself underneath the truck near where the spare wheel was situated. ER24 paramedics were able to free the man with some assistance from the patient. Once he was freed he was treated for possible neck and back injuries as a precaution. He was transported to R K Khans Hospital for further medical care.
It is believed that the truck, which was on Old Main road had stopped at the robots in Hillcrest when the man allegedly climbed underneath the truck to hitch a ride to Durban. If it was not for motorists seeing the man's leg hanging out from underneath the truck, the driver may have never known that he had a stow away.
[Info from ER24]