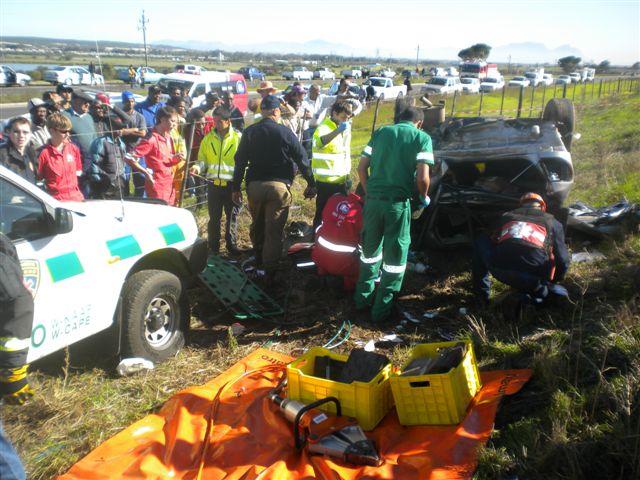 A fifty one-year-old man was taken to hospital after the car he was driving was hit by a train at a level crossing, along the R102, in Faure, near Eerste River.
When emergency services arrived on the scene they found the car lying on its roof between the train tracks and the road, with the man trapped inside the vehicle.
Rescue crews used the Jaws of Life and hydraulic jacks to extricate the patient through the broken rear window of the vehicle.
The patient was transported in a stable condition to Vergelegen Medi-Clinic for further medical care.
Tristan Wadeley
ER24