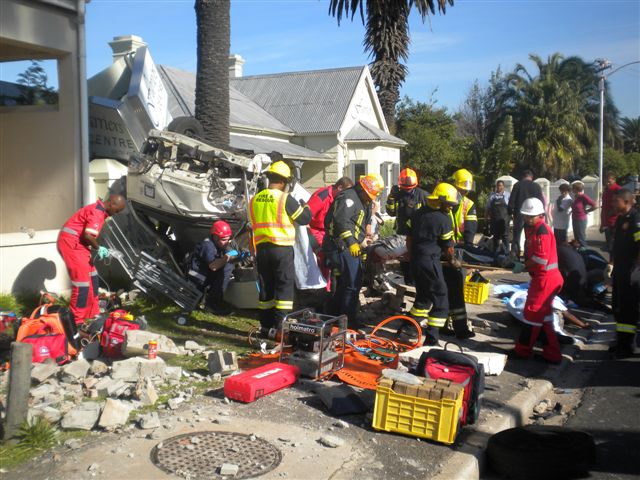 2 Dead, 12 Injured in Taxi Crash.
Two people died and twelve others were injured in a taxi crash at the intersection of Constantia Road and Bower Road in Constantia.
When paramedics arrived on the scene they found the minibus taxi lying on its roof and patients scattered around the crash site. Two people were dead on their arrival and one patient was trapped upside down in the vehicle. The trapped patient was extricated by rescue crews using hydraulic rescue equipment.
The patients were treated for minor to serious injuries and were transported to various surrounding hospitals for further medical care.
The circumstances around the crash are being investigated by the necessary authorities.
Tristan Wadeley
ER24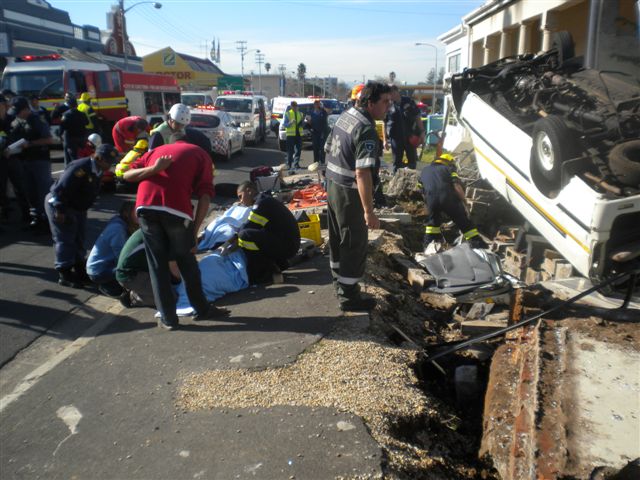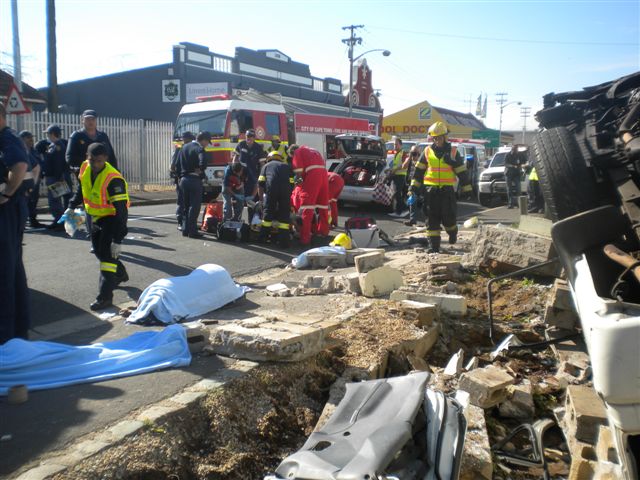 Photos from ER24
Also View:
Statement by Western Cape Minister of Transport as Minibus taxi claims two lives