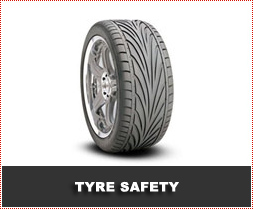 On Friday four multinational vehicle tyre manufacturers obtained a court order against the alleged dumping in South Africa of cheap tyres from China.
In the Pretoria High Court Judge Willie Hartzenberg set aside the International Trade Administration Committee (Itac) recommendation to suspend an anti-dumping investigation.
This recommendation was published in the Government Gazette in 2007.
Hartzenberg also set aside the decision by the Minister of Trade and Industry to accept this recommendation.
He further ordered that Itac should complete the anti-dumping investigation within four months.
Bridgestone South Africa, Continental Tyre South Africa, Dunlop Tyres International and Goodyear Tyre and Rubber Holdings joined the South African Tyre Manufacturing Corporation, the representative organisation for South African tyre manufacturers, in submitting the court application.
The application was submitted against 19 respondents, including seven Chinese companies manufacturing tyres and exporting them to South Africa, and nine South African companies that import tyres.
– Sake24.com
Also view: