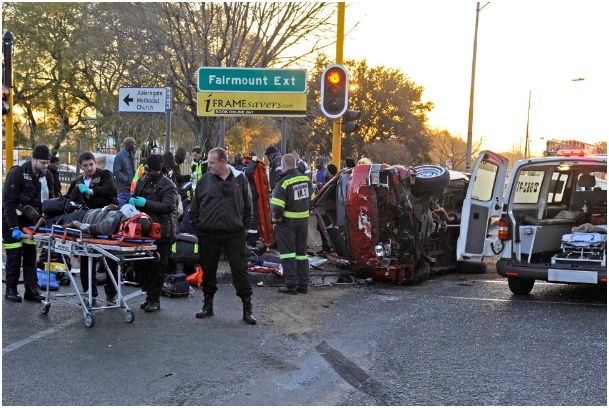 18 people were injured 3 critically so after a taxi and a sedan collided at the intersection of Sydenham and Sandler roads in the Fairmont area of Johannesburg this morning at around 06h45. Exact details to the cause of the accident remain speculative; however the taxi overturned after impact and ejected the patients onto the roadway.
When the fire services arrived on scene they found that 3 passengers were critically injured, 5 had sustained serious injuries and 10 escaped with only minor injuries. 3 Ambulances and 3 advanced life support paramedics were dispatched to the scene.
After the patients were stabilised and deftly immobilised on spinal boards they were transported to the Charlotte Maxeke hospital for the treatment that they required.