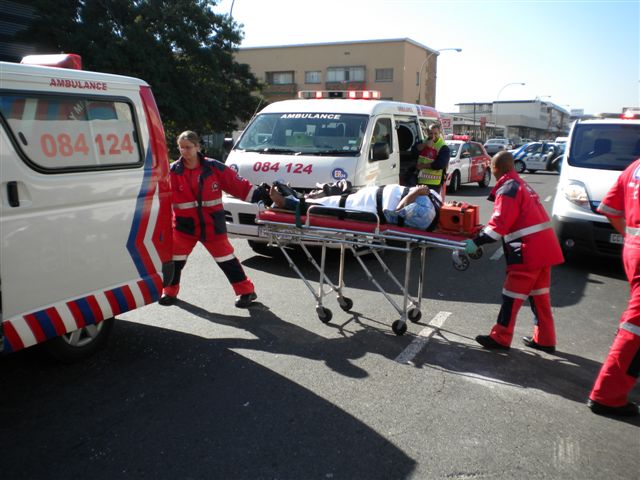 Eight people were injured after two minibus taxis crashed on Voortrekker Road, just before Vanguard Drive, in Goodwood.
When emergency services arrived on the scene they found one of the taxis had smashed into a cement pillar of a car dealership as a result of the crash.
Eight patients were treated on scene for minor to moderate injuries before being transported to various surrounding hospitals for further medical care.
It is alleged that the one taxi hit the other taxi from behind causing it to crash into the pillar. Voortrekker Road was closed in the direction of Maitland for approximately half a hour while emergency services worked on scene.