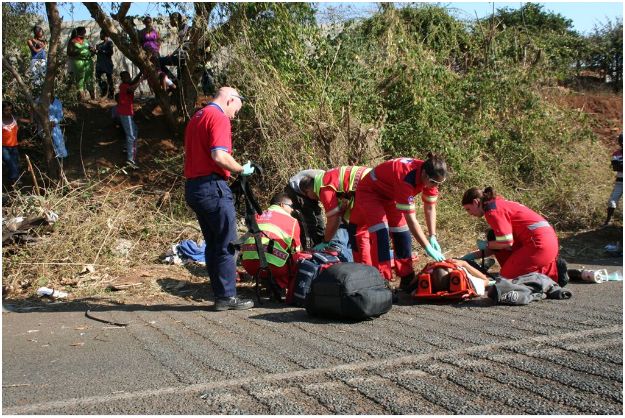 A man was in a critical condition and his two passengers sustained serious injuries after the vehicle they were travelling in rolled on Bishopstowe road, Pietermaritzburg this afternoon.
ER24 paramedics arrived on the scene to find a Tata indigo lying partly up an embankment with three occupants lying on the road just a few meters away. The driver, who is alleged to have been ejected from the vehicle had sustained possible head and internal injuries, was in a critical condition. Advanced life support intervention had to be performed on the patient. He was transported to Greys Hospital in a critical condition but later past away in hospital due to his injuries.
The two passengers were treated for possible neck and back injuries and were placed on specialised board before being transported to Northdale Hospital for further medical care.
It is believed that the driver lost control while coming down Bishopstowe road, the cause of losing control is unclear.