The Gauteng Department of Community Safety has published the gazette reflecting the dates for the substitution of the GP number plates again. It was published in Provincial Gazette No 137 of 7 July 2010, notice number 1921.
The gazette has not been implemented yet, but the schedule of when the new numbers must be displayed, is circulated for your information.
Remember the new plates must be aluminium and will expire every 5 years.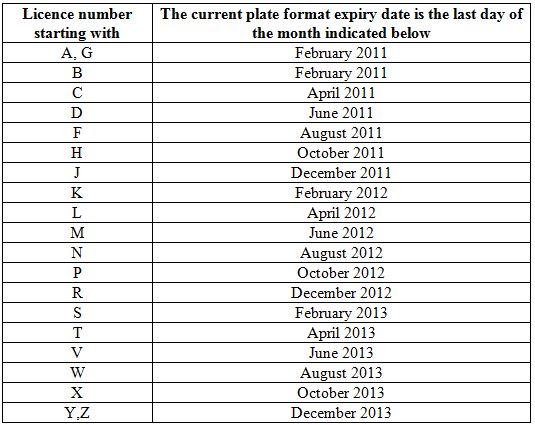 [Info made available by Alta Swanepoel]