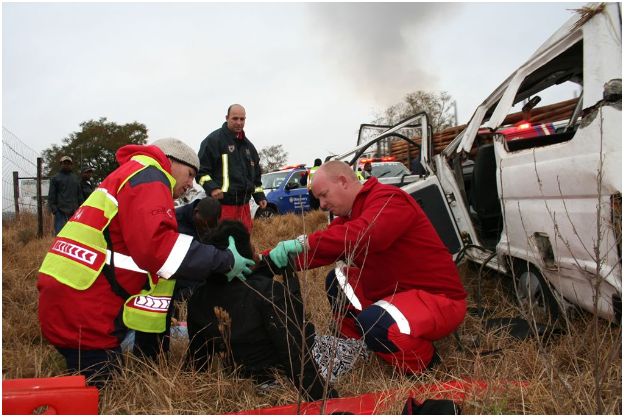 Four people have being injured after a collision involving a bakkie and Venture on the R33 near Albert Falls this morning.
ER24 paramedics arrived on the scene to find a Toyota Venture off the road with the roof completely damaged, showing that the vehicle had rolled. Two patients were found seated on the floor near the vehicle while two other patients were found walking around on the scene.
The two patients found near the vehicle were treated for possible neck and back injuries, while the other two sustained minor injuries. All patients were treated on the scene and transported to Northdale Hospital for further medical care.
It is believed that the bakkie was slowing down to turn onto a farm, when the Venture tried to overtake and side swiped the bakkie. The driver lost control and rolled the vehicle into the grass near the road.
The necessary authorities were on the scene and would investigate the incident further.