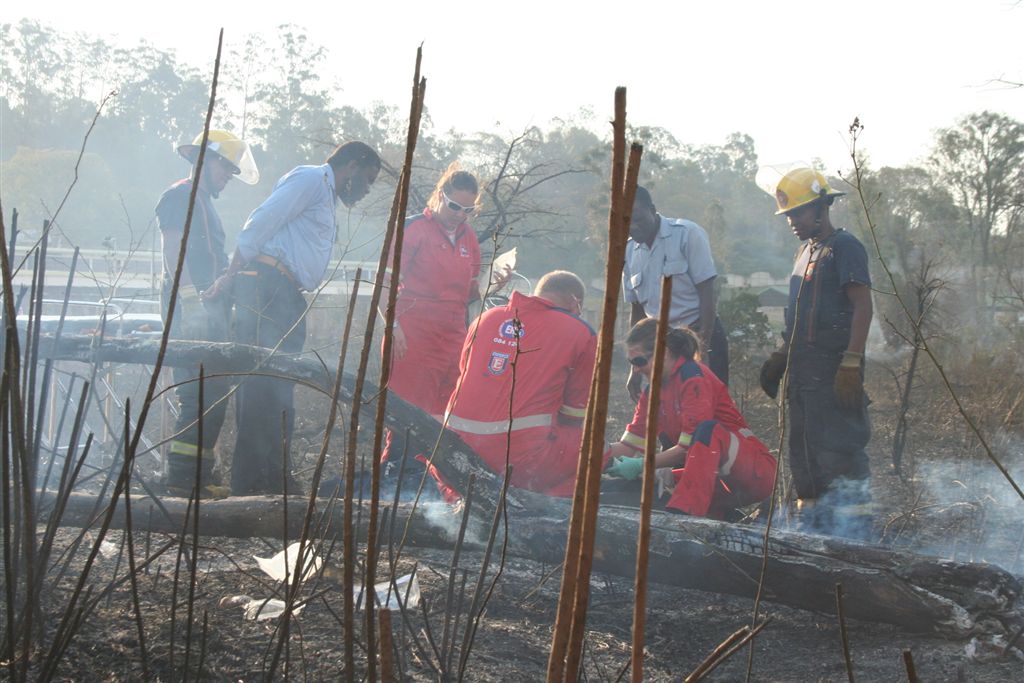 An elderly man is in a critical condition after been burnt while caught in the middle of a bush fire which runs parallel next to Prince Alfred Ext in Pietermaritzburg this afternoon.
The homeless man, who goes by the name of Samuel, was in the middle of the bush when it caught alight. He was unable to out run the fire and found a small area that was cleared of bush to try and not get burnt. Unfortunately he was unlucky and sustained burns to his face, arms, legs and his lower back region.
ER24 paramedics arrived on the scene and found Samuel lying on his side still in the middle of the bush. The patient was in severe pain and needed advanced life support intervention. Paramedics put up a drip, to help administrate pain medication through it. Burn shields were placed on his body before he was carried out on a stretcher with the help of the Fire Department.
He was transported to Edendale Hospital in a critical condition, where trauma staffs were waiting to take over medical treatment.
Samuel has lost all his belongings due to this fire.