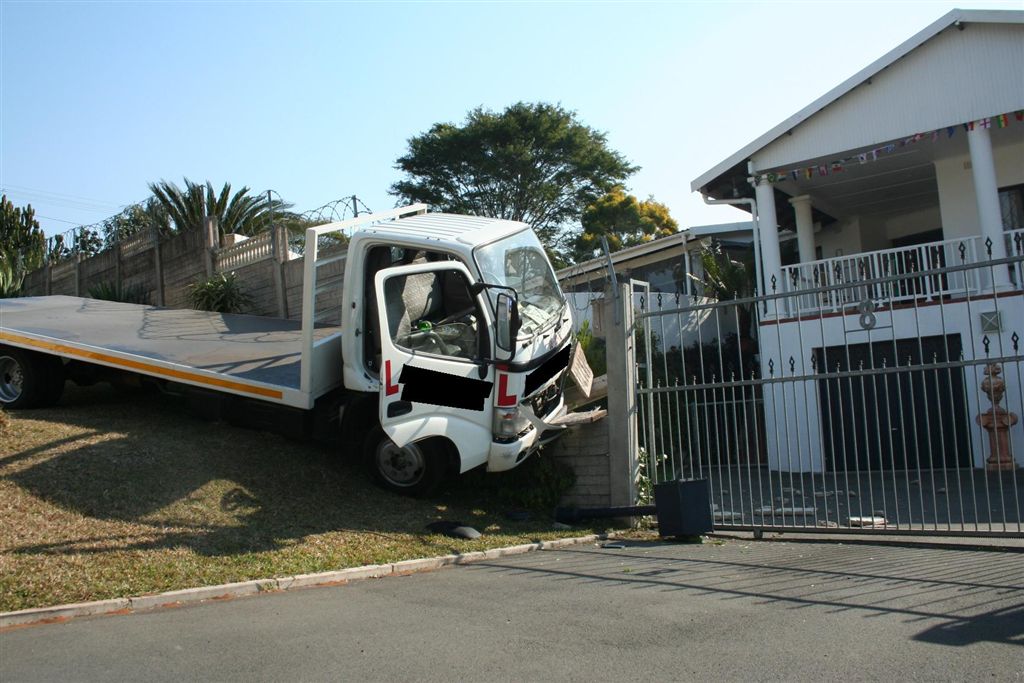 We all have being through it, going for lessons to past your driver's license have always been nerve racking for everybody. One person found it more nerve racking after crashing the learner vehicle into a wall this afternoon in Pinetown.
ER24 paramedics were notified that a vehicle had crashed into a wall off Manors road. Once on the scene, they found a driving school vehicle had crashed into fence. No one was injured in the accident but the driver who was practicing to drive was a little shaken up.
It is believed that somehow the driver lost control while taking the corner and counter steered and crashed into the wall. The owner of the property arrived and said that this was the second time this kind of thing had happened.
SAPS arrived on the scene and would investigate the accident further.