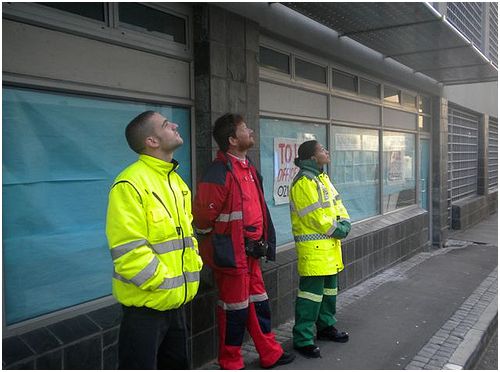 Police, paramedics and rescue crews were are on standby at the Stadium on Main Parkade this morning after a man was threatening to jump from the roof, which is approximately eight storeys high.
The street was cordoned off by security officials and bystanders lined the barrier tape trying to get a glimpse of what was happening. It was disappointing to hear some of the bystanders shouting "jump!" when they found out what was going on.
Police negotiators and a work colleague of the gentleman were able to talk him down after about an hour of him being up on the roof.
The man was taken by ambulance to Groote Schuur Hospital for further assessment.
[Info from ER24]