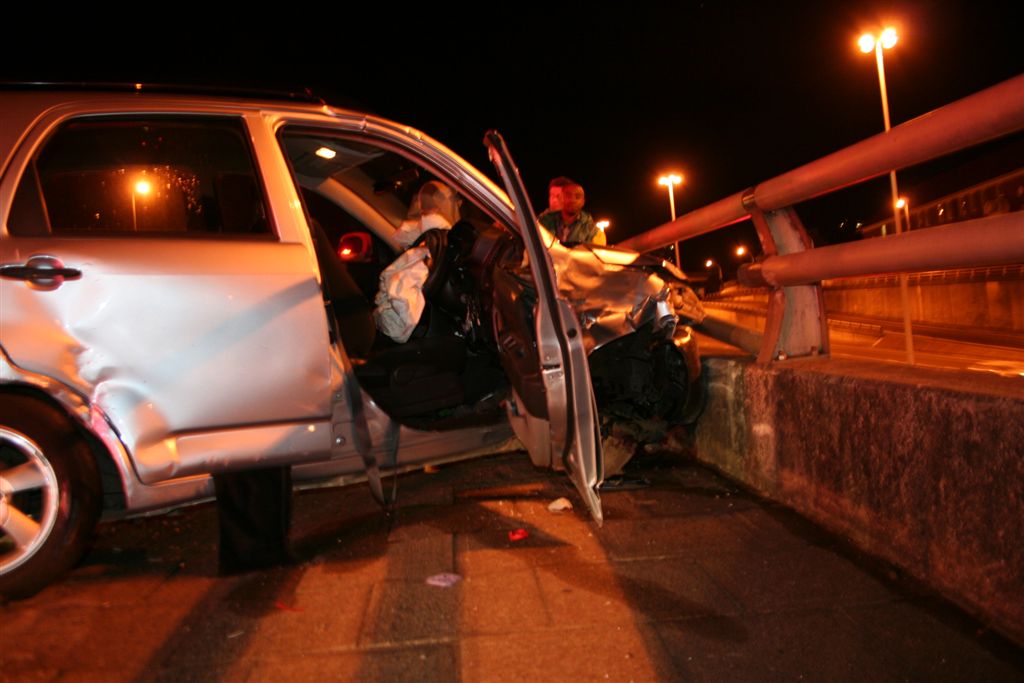 One person is in a serious condition, while another four have sustained minor to moderate injuries after a collision at the intersection of Berea and Manning road, involving a taxi and a SUV this evening.
ER24 paramedics arrived on the scene to find the SUV up against the concrete barrier and the taxi was found lying on its side 6m over the edge on the freeway. The driver of the motor vehicle, who was still found in her seat, was in a serious condition. The patient was responsive and needed advanced life support intervention. The patient was also treated for neck and back injuries. The patient was transported to a nearby hospital in a serious but stable condition for further medical care.
While paramedics were busy treating the driver of the motor vehicle, other emergency personnel rushed down to the taxi that was lying in the freeway. Four occupants including the driver only sustained minor injuries and it was miraculous that no one was killed inside the taxi. All four occupants were taken to Addington Hospital for further medical assistance if required.
It is unclear who was at fault but the impact was so severe that the driver of the taxi was not able to control his taxi, which caused him to lose control and collided with the robot before going over the edge and landing on the freeway 6m below.
All the necessary role players were on the scene and would be investigating the incident further.
Derrick Banks
ER24