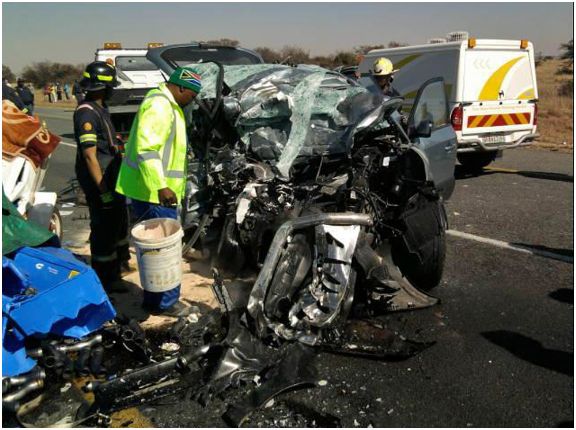 A family of 4 was killed and 3 others were critically injured in a head-on collision on the N1 about 15 kilometres out of Kroonstad towards Bloemfontein this morning at 11h00. Exact details to the cause of the accident will remain a subject for police investigation and comment however medics found that a 4×4 and a two ton truck had collided head-on.
When paramedics arrived on scene they were faced with a tragic and traumatic sight. A mother, farther and two little girls aged about 3 and 10 were tragically killed on impact while 3 people from a two ton truck had sustained critical injuries.
While firemen worked tirelessly to free the injured using the Jaws of Life medics worked ardently to stabilise the critically injured. After they were skilfully immobilised medics transported them to a hospital in Kroonstad for the treatment they required.