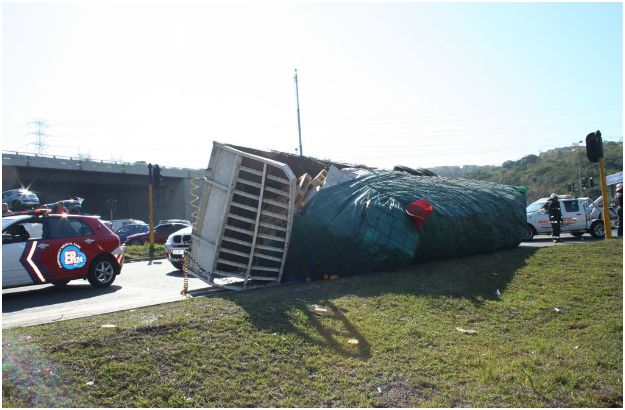 An articulated truck carrying fruit lost its load this morning, after it took the on ramp to the N2 from the M7.
Emergency personnel arrived on the scene, to find the trailer lying on its side blocking one of the two lanes going onto the freeway. No injuries were reported on the scene but traffic was affected due to the accident.
It is believed that the truck driver took the corner from the M7 onto the N2 on ramp and the cargo may have shifted, causing the trailer to overturn.
Derrick Banks
ER24