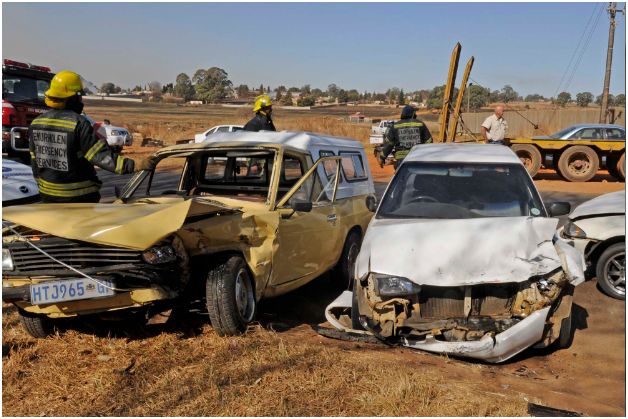 A snarl-up on Pomona road left 3 people seriously injured one of them a small child aged about 2 years. Details to the cause of the accident will remain a subject for police investigation.
When paramedics arrived at the accident they found the twisted remains of the vehicles blocking part of the roadway. The occupants of the bakkie were still seated in their vehicle.
Medics stabilised them on scene and then transported the injured to the Tembisa hospital for further treatment.