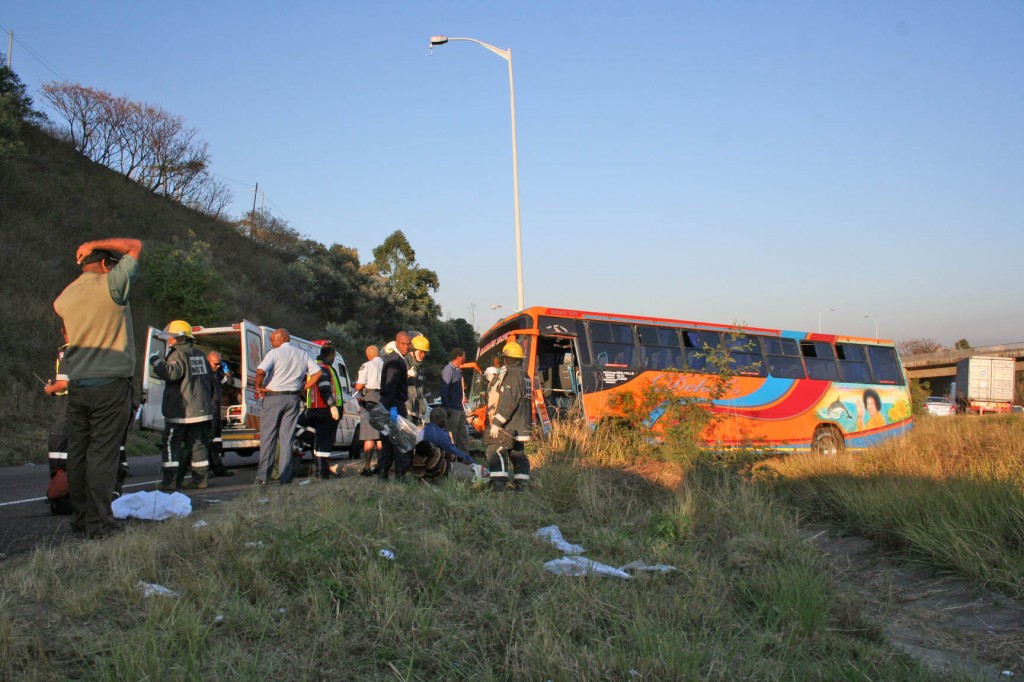 Thirty five people were injured, twelve seriously, when a bus and a car collided on the M19 near the Otto Volek Road junction this morning.
The cause of the collision is unknown and will be the subject of a South African Police Force investigation. It is thought that both vehicles had been heading towards Pinetown when the bus slammed into the car.
Both vehicles left the road and came to rest in the grassed median separating the M19 and Otto Volek Road Bridge. Netcare911 Paramedics arrived at the scene to find that the injured had alighted from the bus and were waiting on the grass near the wreck.
The injured were treated and stabilised at the scene before they were transported by ambulance to hospitals and clinics in the immediate area for the care that they required.