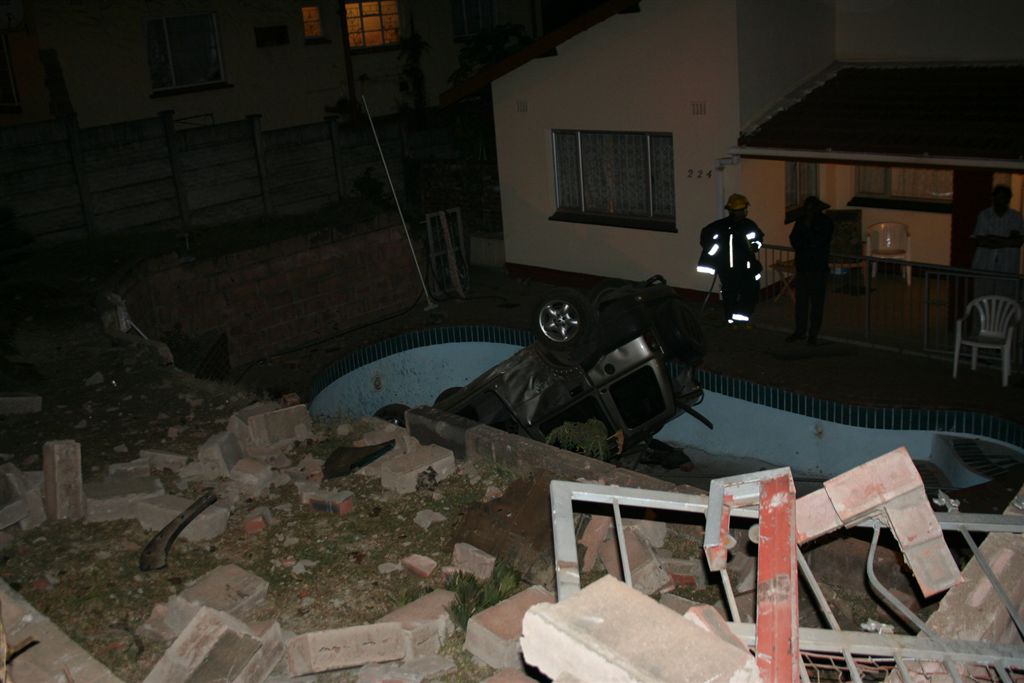 Two men are lucky to have only sustained minor injuries after their vehicle crashed through a residential wall and into a pool.
The home owners explained that the pool has only recently been drained, and that if there had been water in the pool the fate of the two men could have been a lot worse.
It seems that the driver lost control of the vehicle on Stella Road in Queenburgh in the early hours of the morning, and the SUV then crashed through the wall. The vehicle then came to a rest on its roof inside the now empty pool. The woman of the house also commented that if the pool had not been there, it was very likely that the SUV would have crashed through the bedroom wall where they had been sleeping.
When ER24 paramedics arrived on the scene the two men had already been helped out of the vehicle and were seated at the side of the pool. One was complaining of pain to his arm while the other had a minor cut on his head. Both men were treated for soft tissue injuries at the scene and transported to a nearby hospital for further observation.