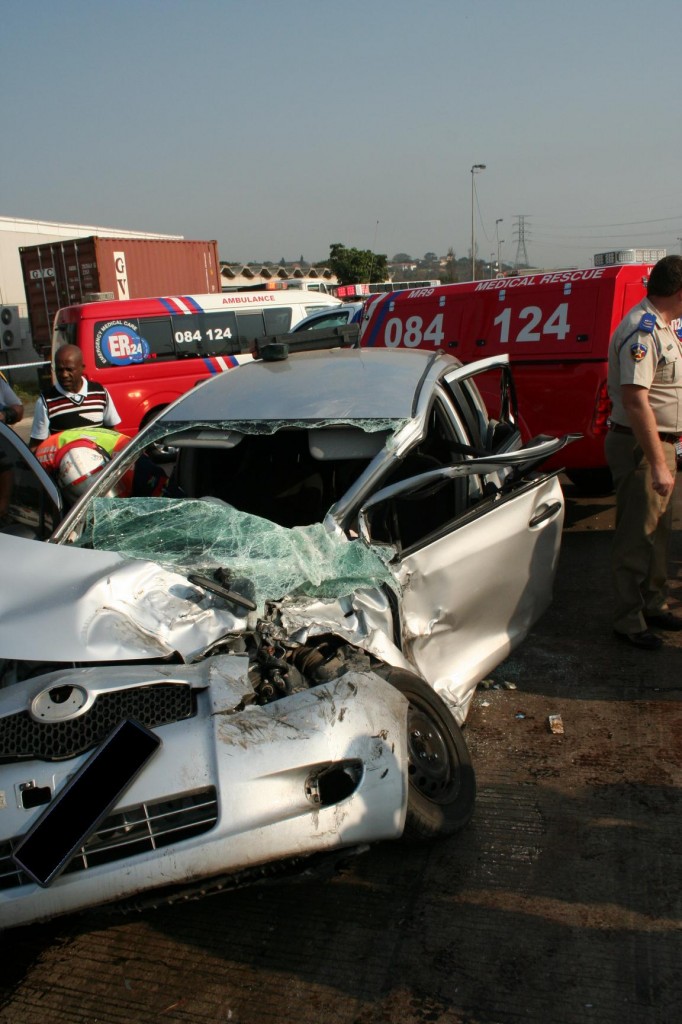 A five month pregnant woman and a passenger have being seriously injured after a collision at the intersection of Edwin Swales and Titrion road this morning, involving an articulated truck and a light motor vehicle.
ER24 paramedics arrived on the scene and found the articulated truck had come to a halt inside the Rossburgh testing grounds after smashing through the fence. The light motor vehicle was found in the middle of the intersection. The front passenger was entrapped and needed the Jaws Of Life to help extricate her from the vehicle. The patient had sustained possible neck and back injuries.
The pregnant woman was found lying on the road near the car and complaining of severe pains to her abdomen and neck region. Both patients were stabilised and placed on specialised boards to help protect their spines from any further damage. They were transported to a nearby hospital for further medical care.
It is unclear who was at fault but RTI were on the scene and would be investigating the incident further.
Derrick Banks
ER24
Also View: