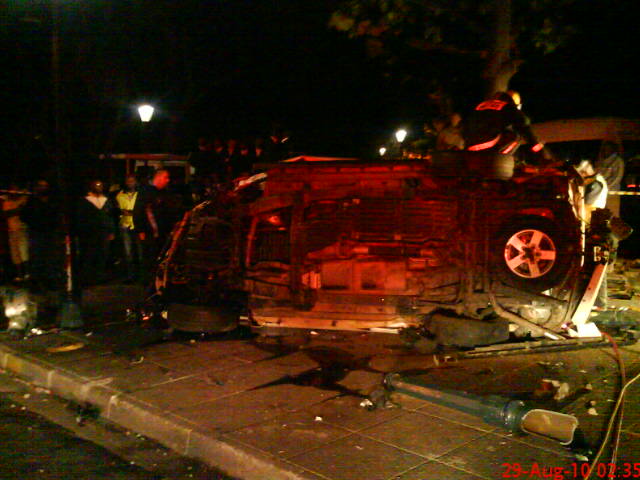 Two people have been injured after a side impact collision between two cars at the intersection of Smith and Aliwal Roads in Durban.
It seems that as a white Jeep crossed the intersection, it collided with a Dodge Caliber, causing the Jeep to overturn, coming to rest on its side.
Both of the drivers, believed to be in their early thirties, were entrapped in their mangled vehicles, and Fire and Rescue services had to cut them both out using the Jaw of Life. The driver of the Jeep was fortunate enough to only have sustained minor injuries, and was treated on scene for cuts and bruises before being transported to hospital. The driver of the Dodge has suffered breaks to both of his legs, and was stabilised on scene before being loaded into the ambulance for transportation.
Fortunately no one else was injured in the incident, and the police will be investigating.
Vanessa Jackson
ER24