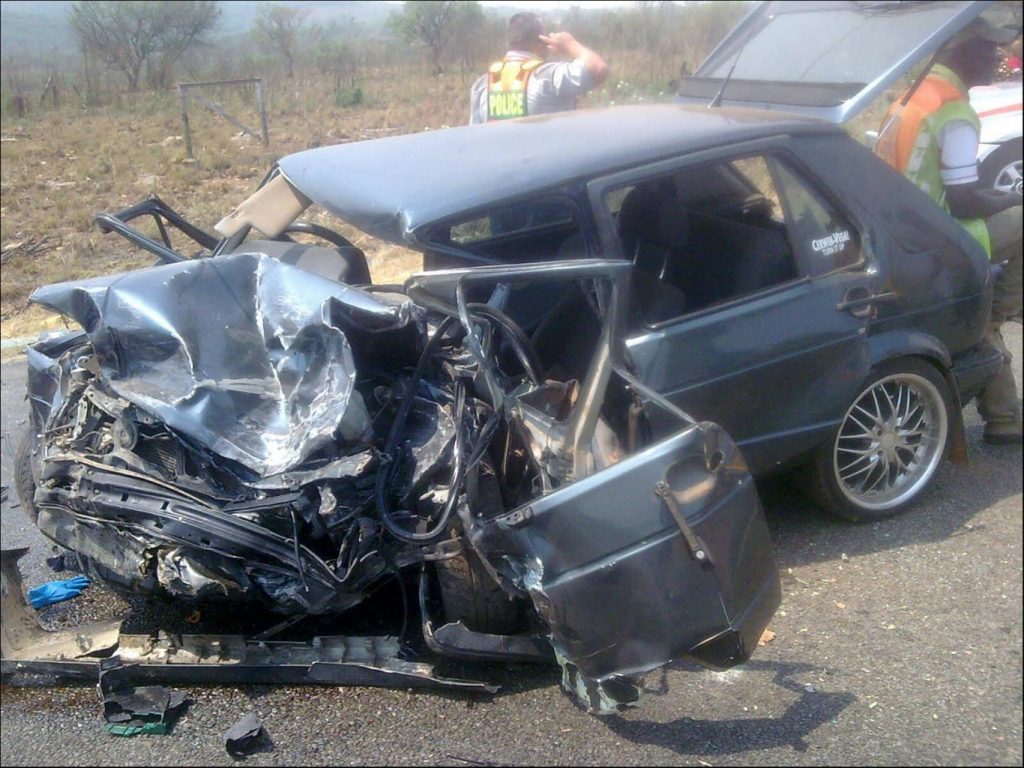 Two people died and 5 others were injured two critically so in a head-on collision on the R 511 in the Diepsloot area this morning at around 11h55. Two cars a City golf with one occupant and a Toyota Carola with six people collided head-on with great force.
When paramedics and the provincial services arrived at the accident they found that 1 person had died on impact 3 were critically injured and three people miraculously escaped with minor injuries. One of the critically injured were resuscitated on scene but tragically died due to the extensive injuries that he had sustained.
The other two critically injured patients were airlifted by medical helicopters to the Charlotte Maxeke hospital for the critical care that they required. The three patients with minor injuries were stabilised on scene and then transported by ambulance to various hospital in the area.