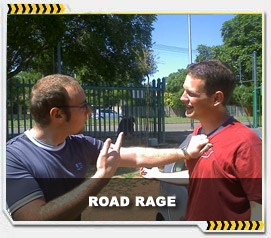 A 63-year-old man was in shock after being beaten with a sjambok by an irate motorist in Cape Town's CBD on Tuesday.
Freight company owner, Samed Dalvie, was trying to prevent a motorist from parking in a loading zone he has using when the driver of the luxury vehicle apparently attempted to knock him over.
When Dalvie refused to budge the motorist allegedly got out of his vehicle, took a sjambok from his boot and attacked him.
Eyewitness News was contacted by an outraged bystander who claimed to have witnessed the apparent road rage incident.
The man, who did not want to be identified, said the driver of the car appeared out of control.
"The gentleman then actually bumped into him with his car, got out, took out a sjambok and hit the gentleman repeatedly," he said.
The visibly shaken Dalvie said he "expected the worst" but added that the attacker stopped after seeing bystanders taking photographs and one called the police.
Hours later Dalvie said he was still waiting for an officer to arrive.
[Story by Chantall Presence appeared on Eyewitness News]
Also view:
Also visit the following sections: