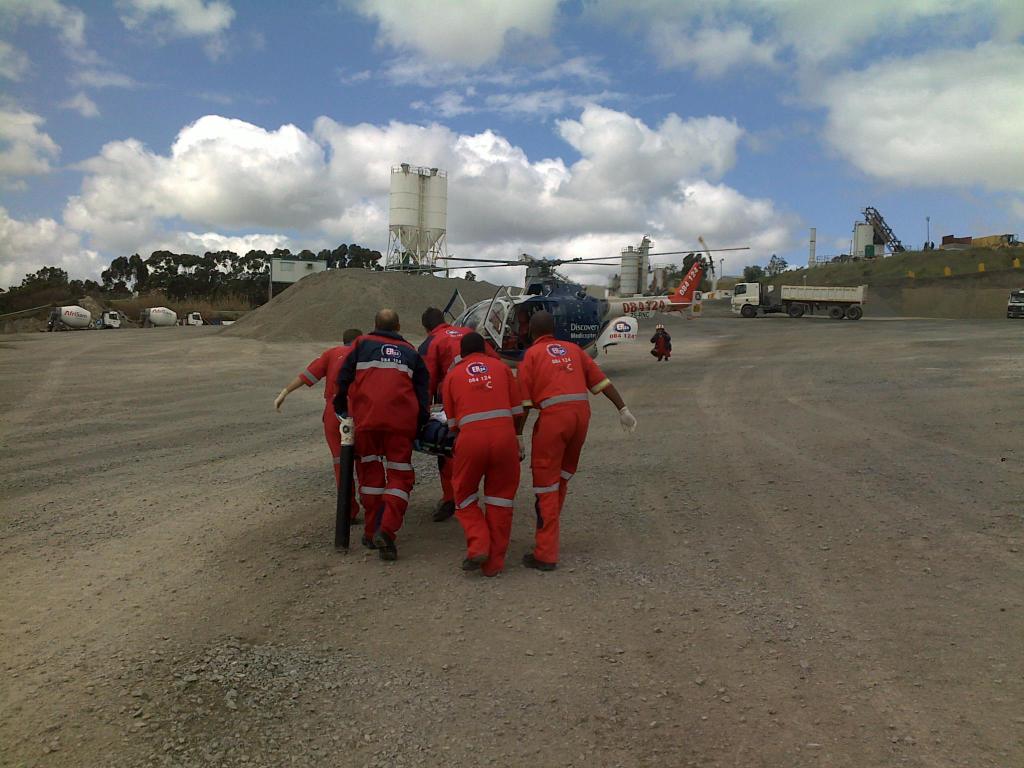 A man suffered a significant injury today at one of the quarries in Contermanskloof. The man, a gentleman in his fifties, is employed as a truck driver at the quarry. At approximately 12:00 this afternoon the man parked his truck and exited the vehicle on the driver's side when another truck collided with his, pinning him between the two vehicles.
When ER24 paramedics arrived at the scene the man was in extreme pain and in desperate need of medical attention. Whilst stabilizing the man the crew promptly dispatched the ER24 Discovery Medicopter to ensure that the patient can be airlifted to hospital swiftly.
The Medicopter arrived at the scene in matter of minutes. By that the time the man who had sustained significant injuries to his lower extremities was stabilized for transportation to hospital.
The Medicopter then airlifted the man to a nearby hospital. The staff of the quarry applauded the effort of the paramedics for their swift response and treatment of their fellow staff member.
Andre Visser
ER24