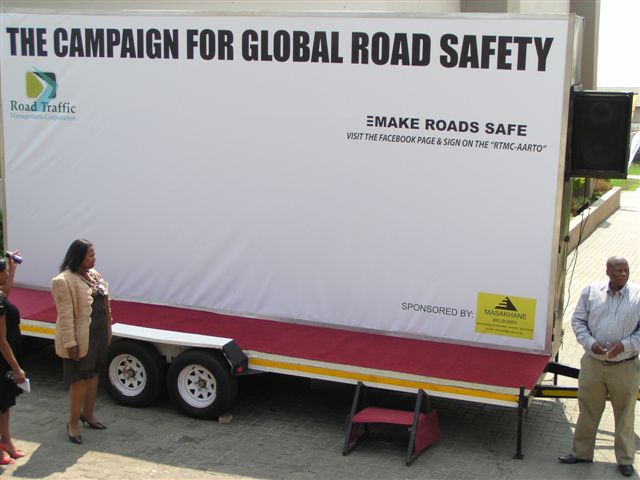 The Make Roads Safe Campaign has recently been launched in South Africa by the Minster of Transport. The RTMC has committed to bring this campaign hype home.
Plans are under way to host a 'signature day' soon for ALL the RTMC family to step forward and give a pledge by signing and committing to make roads safe.
By adding their signatures the personnel of the RTMC have endorsed their commitment to ensuring that our roads are safe.
The CALL FOR ACTION for this campaign having signed the pledge wall will be to drive with headlight on throughout the day. Pedestrians will be called upon to wear the Make Roads Safe pins which will be distributed as soon as the service provider has delivered them.
Similar pledge walls such as these captured in the photos on this blog post will be taken to provinces in due course (October month events) to collect more signatures. The goal is to collect 1 million signatures which will be a sign of commitment to the UN that as a country we are behind the Make Roads Safe campaign.