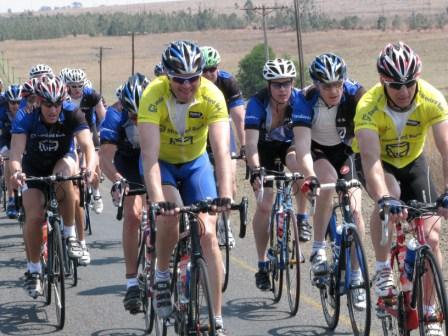 What began as a small fundraising initiative by six cyclists 12 years ago has become an annual event involving 50 socially conscious cyclists who cycle not for the glory, but to better the lives of children in need. Cycle for Kids is not for the faint-hearted – cycling from Johannesburg to Durban takes dedication and Standard Bank is proud to be part of that commitment for the 11th consecutive year as a sponsor.
Last year's cyclists raised R1.1-million and this year, they hope to raise R1.4-million for charity. The cyclists comprise Standard Bank staff as well as selected clients. Each cyclist has to raise R20, 000 before the event and the fact that no one has ever struggled to raise it once again proves the commitment that has gone into the event.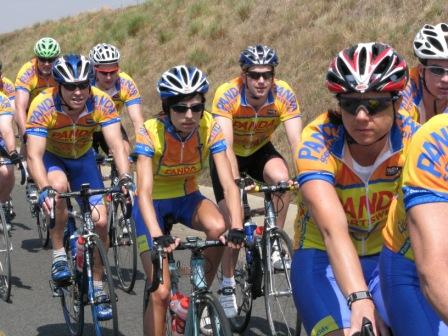 Training began on July 15 and despite interruptions due to cold weather, the riders are ready to take to the road on 13 October, where they will tackle the first 170km from Heilbron in the Free State to Clarens. The following day will see them tackle a 145km stretch of road from Clarens, through the Golden Gate Nature Reserve, to Bergville, after which they will do 175km to Pietermaritzburg.
Says Andrew Somerville of Standard Bank, who has taken part in the cycle in the past and is part of this year's team: "The race is demanding, but the cyclists certainly do prepare well and know exactly what to expect. We have never seen a cyclist pull out of the race."
This year's event also has a new component. On Saturday, October 15, the cyclist will take part in a double challenge where they will ride from Pietermaritzburg to Durban and back again the following day. The cyclists will finish their ride by participating in the Pick n Pay Amashovashova National Classic.
For Standard Bank, this is a chance to once again show its commitment to improving the livelihood of South African children. "Standard Bank wants to be socially relevant in South African society and continues to focus on uplifting communities through its corporate social investment programmes. The funds raised by Cycle for Kids, are donated to children affected and infected by HIV/AIDS – an area of special concern for Standard Bank," says Somerville.
"For us cyclists, the idea is to have fun for a good cause. We look forward to the race and we certainly look forward to seeing the impact our small contribution will make to the charities we have selected for this year," concludes Somerville.