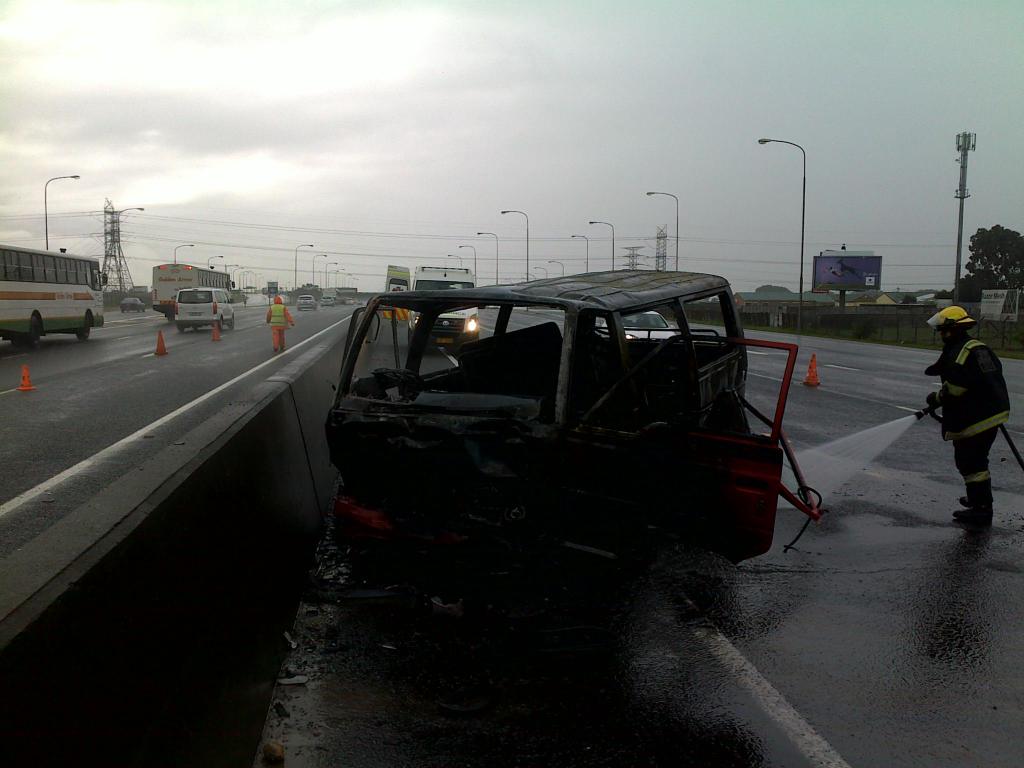 A motor vehicle collision occurred this morning on the N2 direction Cape Town, just past the Vanguard turn off. It is unclear as to how the collision occurred but it involved a total of three vehicles, a light passenger vehicle and two minibus taxis.
When ER24 paramedics arrived at the scene it was chaotic as there were approximately 20 people lying on the road. Allegedly one of the taxis was burning and passenger had to flee the vehicle in a hurry. Local fire and rescue services were already at the scene attending to the blaze. Passengers in the small passenger vehicle had to be extracted from the vehicle and paramedics worked quickly and carefully to remove the passengers from the wreckage.
Most of the people injured in the incident had minor injuries although there were a number of patients who had more serious injuries ranging from deep lacerations and fractured limbs. The N2 highway had to be closed to traffic as the patients and vehicles were cleared from the road.
Andre Visser
ER24
Also view:
Escape and Safety from Vehicle Fire