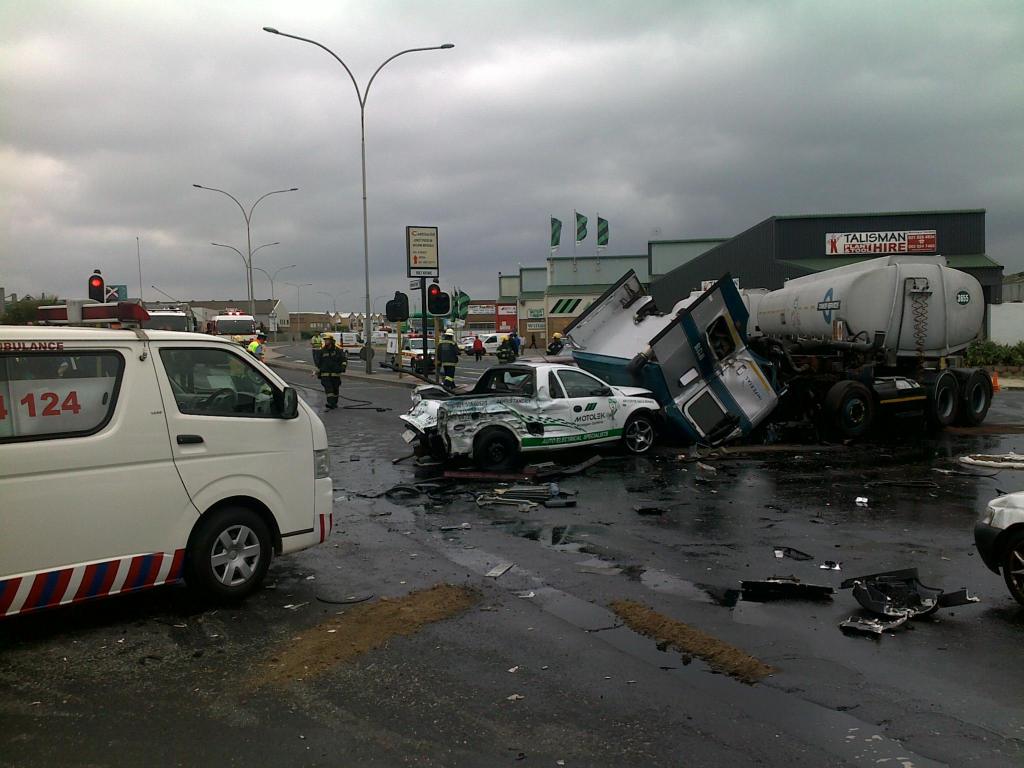 A serious motor vehicle collision occurred this afternoon at the corners of Montague and Racecourse Avenue in Montague Gardens. At this stage it is still unclear as to how the accident occurred, but allegedly a truck had jackknifed at the intersection colliding with numerous vehicles.
When ER24 paramedics arrived at the scene they where amazed at the wreckage's before them. The vehicles involved in the collision tallied to a staggering ten motor cars and two trucks. The one truck was an oil carrier and had massive damage to the cab. The oil tanker had spilled approximately ten liters of oil over the road which led to the local fire and rescue services having their hands full trying to keep the scene safe.
Three people where injured in the incident. ER24 transported a man in his fifties to a nearby hospital. The man had sustained possible injuries to his back and neck and had to be treated accordingly to ensure the he does not suffer further injury. With the help of fire and rescue services the man was successfully extricated out of the truck before being treated at the scene.
Andre Visser
ER24