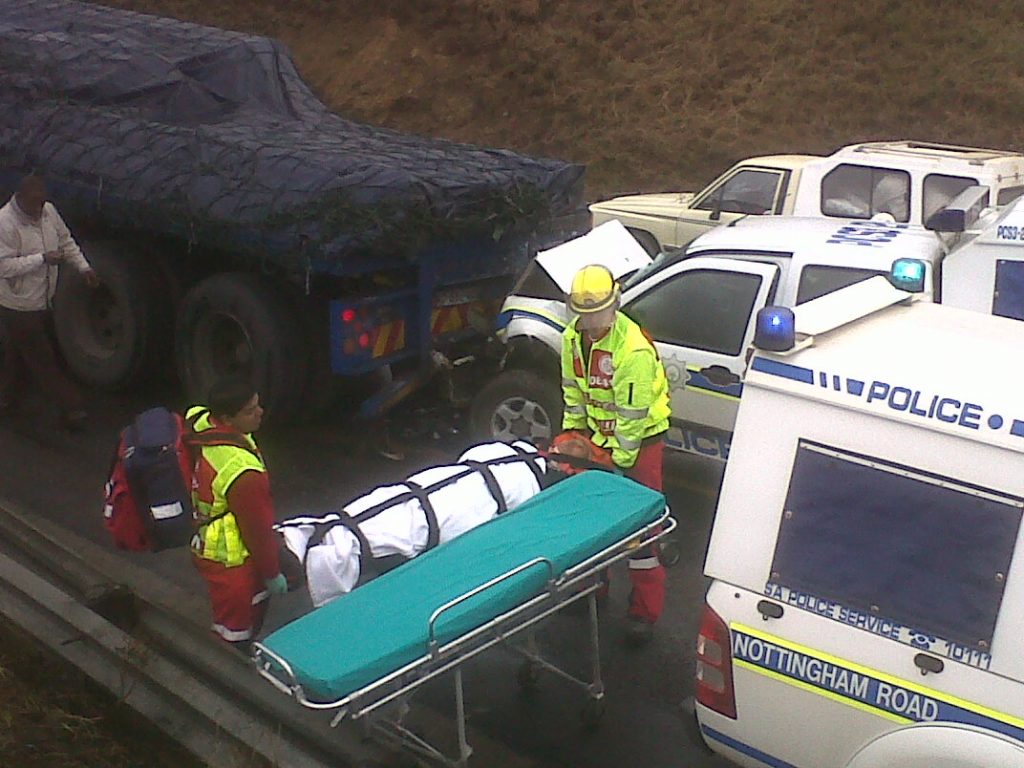 A truck driver is in a critical condition, while two police officers have sustained serious injuries after an accident on the N3 north bound near Lions River involving two trucks and a police vehicle late this morning.
ER24 paramedics arrived on the scene along with other emergency services and found that a car carrier which was empty at the time had gone down an embankment with the driver been ejected from it. A police vehicle was found wedged into the back of a stationary truck at the time.
The driver of the first truck had suffered severe chest, neck and back injuries. Advanced life support intervention was performed on the patient due to his injuries. The patient was intubated and placed on a ventilator and transported to Pietermaritzburg Medi-Clinic in a critical condition.
The driver and passenger of the police vehicle were treated for possible neck and back injuries and transported to a nearby hospital in a serious but stable condition for further medical care.
It is unclear how this accident occurred but wet weather and poor visibility have not been ruled out. The necessary authorities were on the scene and would be investigating the incident further.
Derrick Banks
ER24