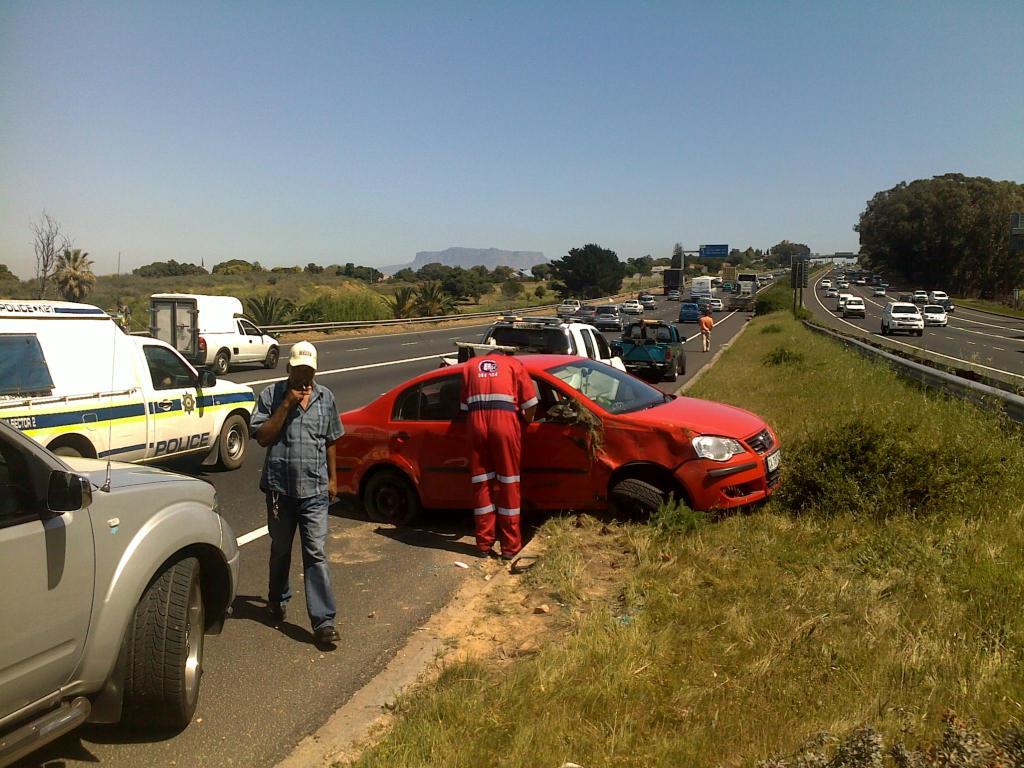 A collision involving a truck and a small passenger vehicle occurred today on the N1 highway just past the Durban road off ramp. Both vehicles were traveling in the direction of Cape Town when the truck allegedly changed lanes to the right. The truck then made contact with the passenger vehicle causing it to lose control and overturn.
When ER24 paramedics arrived at the scene the driver and only occupant of the vehicle had already remover her self from the wreckage. She was then treated at the scene for minor injuries to her lower extremities before being taken to a nearby hospital.
Traffic along the N1 highway was backed up quite heavily as drivers passing the accident slowed down to observe the accident. ER24 encourages road users to slow down when approaching an accident scene for safety reasons, but to be vigilant towards the vehicle in front of them rather than the accident scene besides them, as so called "rubber necking" has caused numerous secondary accidents in the past.
Andre Visser
ER24