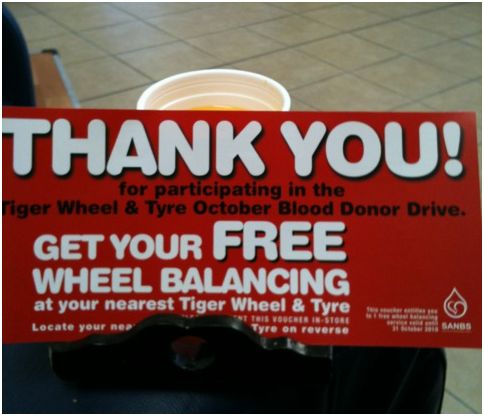 Earlier today I received a call from the South African National Blood Services and a request to visit their office and donate blood. Whilst donating blood and having the usual orange drink and 2 biscuits, I were also given a voucher for FREE Wheel Balancing at Tiger Wheel and Tyre during October.
During the past month we have given much attention on the Arrive Alive website to tyre safety – and created more awareness on aspects such as wheel balance, wheel alignment and shock absorbers.
We would like to urge vehicle owners to pay close attention to these aspects of tyre and wheel maintenance – and if you can have your wheels balanced for free by merely donating some blood – take up this offer!!
Also view: