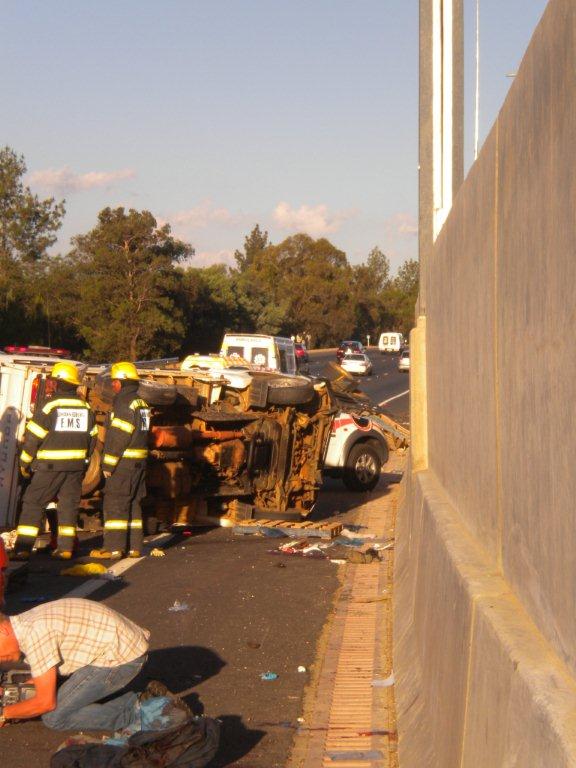 At least nine people were injured and one killed in an accident on the N1 North near William Nicol this afternoon.
Paramedics from ER24 and other services found people scattered across the highway after a Hyundai bakkie and it's trailer overturned. On further assessment paramedics found a man with multiple injuries. The man, believed to be in his 40's, was in a critical condition and had to be airlifted by the Medicopter to the Charlotte Maxeke Hospital. Another was found with fatal injuries and was declared dead on the scene.
Eight other people were also treated on the scene for multiple injuries. It is understood that most of the occupants were on the back of the bakkie when the accident occurred.
Bystanders on the scene explained to paramedics that the vehicle and it's trailer suddenly overturned in front of them. Other road users on the highway had to take quick action to avoid colliding with the bakkie and it's trailer.
Debris lied scattered across the highway and only two lanes remained open for commuters. The exact cause of the accident is not yet known and will be investigated.
Werner Vermaak
ER24