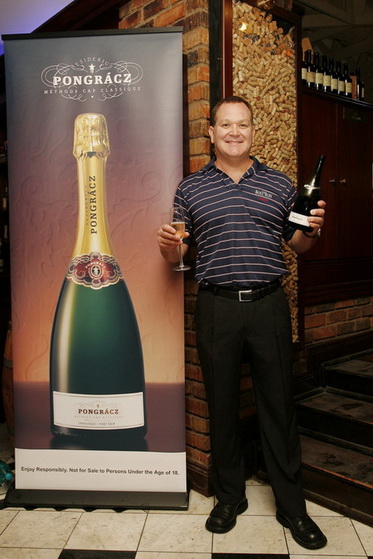 The Bull Run is not only famous for excellent food and wine – but also now famous for a World Record.
During a recent road safety trip and visit to the Bull Run, adjacent to the Balalaika hotel in Sandton, I viewed footage of this successful attempt at breaking the Sabrage World Record!
Andrew Duminy, General Manager of The Bull Run Restaurant in Sandton has successfully set a new Guinness World Record for the most sparkling wine bottles opened by Sabrage in one minute.
This event took place on Valentine's day at the Bull Run earlier this year!
Valentine's day was a real blast at The Bull Run Restaurant. The excitement began at exactly 5:00pm and was over by exactly 5:01pm.
Andrew Duminy successfully opened 27 bottles of Pongracz Methode Cap Classique sparkling wine with his formidable sword, smashing the previous record of 21 bottles in one minute.
The Pongracz flowed in celebration of a new proud Guinness World Record for the Bull Run. "The Bull run is celebrating its 10th anniversary this year," says Andrew, "and what better way to mark the occasion than with "twenty –something" bottles of bubbly and a saber?!"
Sabrage is a lavish ceremonial technique a champagne or sparkling wine bottle is removed with a saber or sword. The force of the blade causes the cork and collar to shoot off the neck of the bottle in a show stopping display of bubbles and blasts.
To date, the record has been held by Andre Saint Jacques who sabered 21 champagne bottles in one minute at the Bearfoot Bistro, Whistler, Canada on 12th November 2005. We are delighted to now be home to the new world record right here at The Bull Run Restaurant in Sandton.
"South Africa has a lot to look forward to in 2010," says Andrew. "The Bull Run supports the energy and optimism that is already tangible in Sandton with a bit of fun and ostentatious celebration to match."
Why Valentine's Sunday?
"Every fine romance deserves a fine sparkling wine – and Pongracz is indeed a fine Methode Cap Classique that makes the perfect Valentine Sunday sundowner. Our guests will be spoiled this evening. "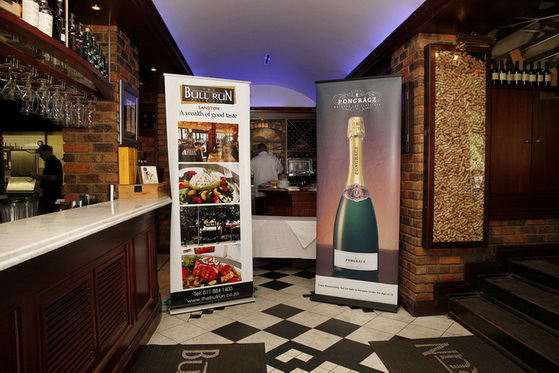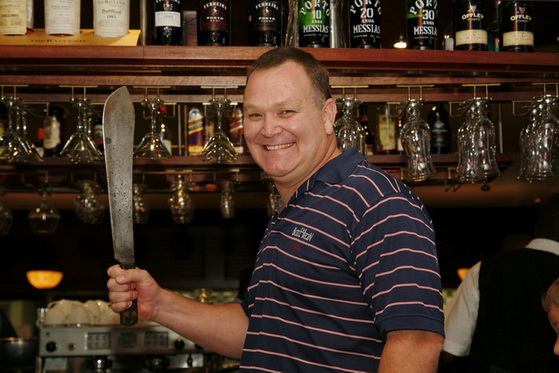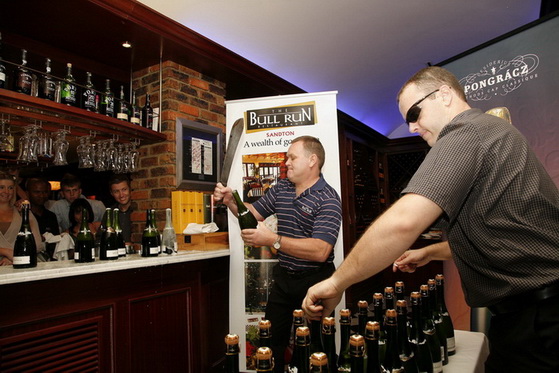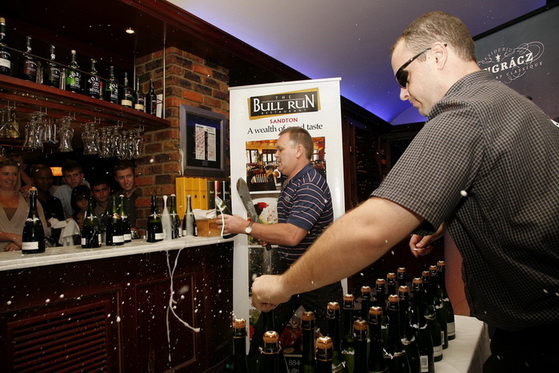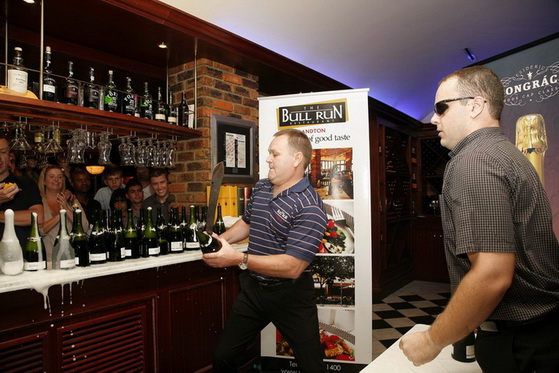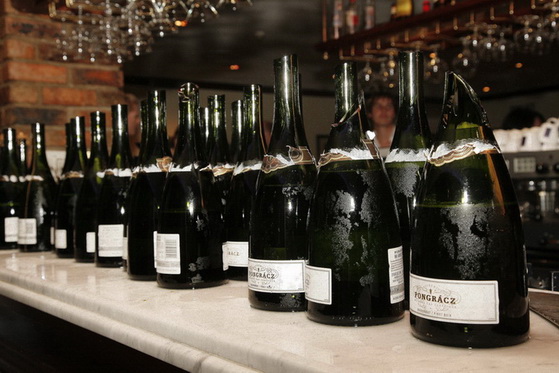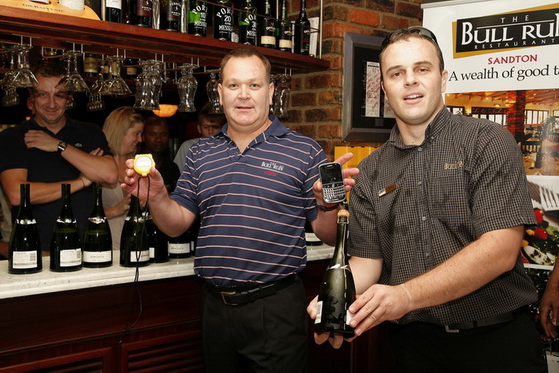 Even though this post is not directly related to Road Safety – it is a privilige to congratulate our friends at The Bull Run. I have always admired the manner in which this Proudly South African company has treated guests at the Restaurant.
I would like to urge all our travelers and road users to drink responsibly and travel safely!
Also view: