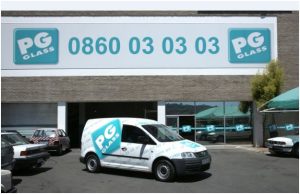 There are several aspects of vehicle maintenance requiring the attention of road users before they embark on a journey. One of these aspects most often neglected, is the safety of your windscreen.
On the Arrive Alive road safety website we find a section on Windscreen Safety. We would like to quote from this section and provide more info on the dangers of driving with a damaged windscreen:
What are the dangers posed by damaged windscreens?
* drivers may take longer to re-adapt their vision following exposure to the stray light effects created through a worn windscreen ("dazzling")
* detection distances to objects on the road ahead may be reduced when looking through worn windscreens
* the contrast of objects on the road ahead may be reduced – the consequence of which could be a reduction of visibility distances
* dirty windscreens seemed to cause drivers to crash twice as often in a driving simulator (as compared to driving with a new windscreen) and when driving with a degraded windscreen, drivers reaction times to a secondary task may be slowed.
* driving with a visually degraded windscreen induces fatigue and performance declines more rapidly than when driving with a non-degraded windscreen
* older drivers might find worn out windscreens to be even more debilitating compared with younger drivers
Our road safety partner PG Glass has urged vehicle owners not to neglect the windscreen when planning for the next trip and pledged to provide advice and assistance to vehicle owners:
PG Glass service centres will gladly do a 3-check test for you to ensure that your windscreen is safe.
PG Glass will check for chips and advise you whether it can be repaired safely, or not.
PG Glass will check whether the windscreen is fitted correctly to prevent it from popping out on impact when the car is involved in an accident.
PG Glass will check whether it is truly Shatterprufe, helping to prevent dangerous shards from flying around and injuring passengers when the glass is broken.
What's more: PG Glass service centres will also help you with the processing of relevant insurance claims.
Also view: