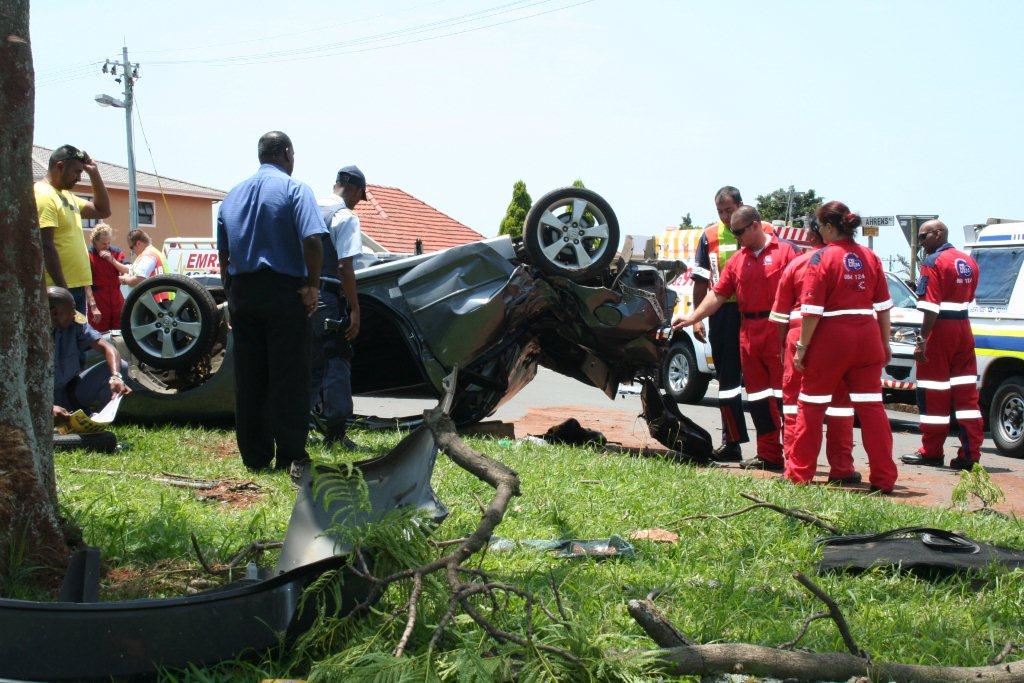 A twenty three old male has had a narrow escape after crashing his light motor vehicle into a tree on Manning Road, Glenwood, this morning.
ER24 paramedics and other emergency personnel arrived on the scene and found the car lying on its roof, with members of the public gathering around the vehicle, trying to assist the occupant of the vehicle. Paramedics found the driver lying inside the vehicle, with his legs sticking out. Advanced life support paramedic from ER24 was able to climb into the car through a very small opening to help assess the patient further.
It was found that the man had suffered a possible pelvis injury and a broken arm. He also had multiple abrasions and lacerations to his body. The paramedic who was inside the vehicle was able to dislodge the door from the inside and the patient was taken out by means of specialised equipment. Advanced life support intervention was performed on the patient before being transported to a nearby hospital for further medical care.
It is unclear why the driver lost control of his car but the local SAPS from Umbilo were on the scene and would be investigating the incident further.
Derrick Banks
ER24