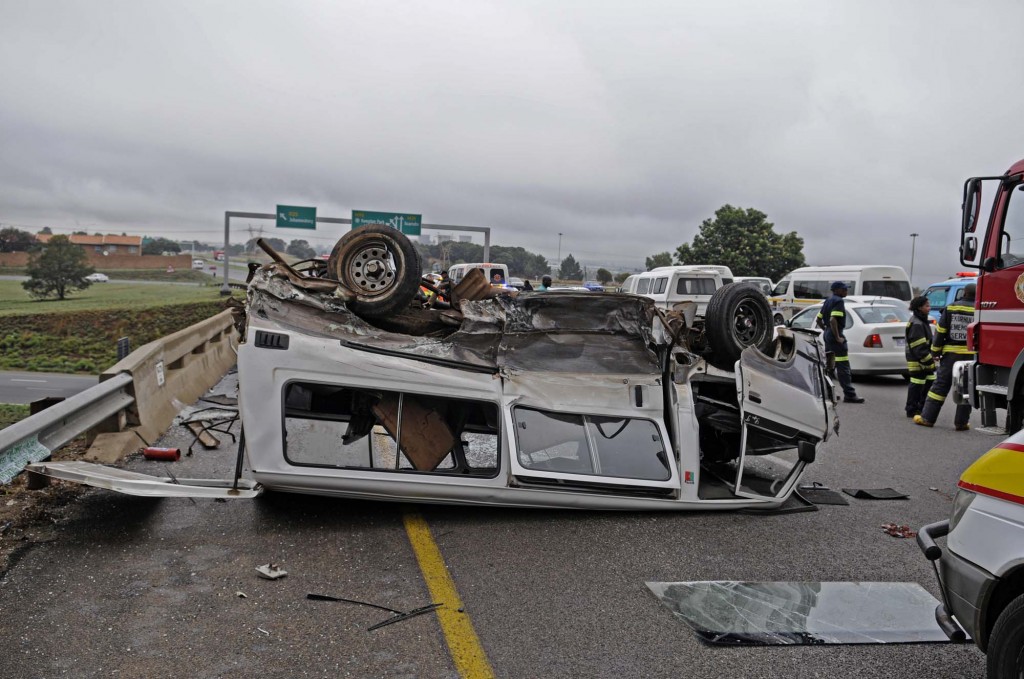 A 21 year old female driver is fighting for her life in a Johannesburg hospital after a side impact accident on the Zuurfontein road at the R 25 Bridge in Kempton Park this morning just before 07h00. Details to the cause of the accident will remain a subject for police investigation.
When paramedics and the fire department arrived on scene thy found that the taxi had smashed into the side of the Toyota conquest spinning it out of control down the road. The taxi then lost control and overturned its crumpled remains coming to rest on its roof several meters from the wreckage of the other car.
After triaging the patients medics found the female driver still pinned in the twisted frame of her car and in a critical condition. The taxi driver was alone in the vehicle and had only sustained minor injuries. After the female was placed on a ventilator and deftly immobilised, she was transported by ambulance under the constant care of the Netcare 911 advanced life support paramedic to the Tembisa hospital for the care that she required.
The taxi driver was stabilised by the Provincial services and then transported to the same hospital for further treatment.