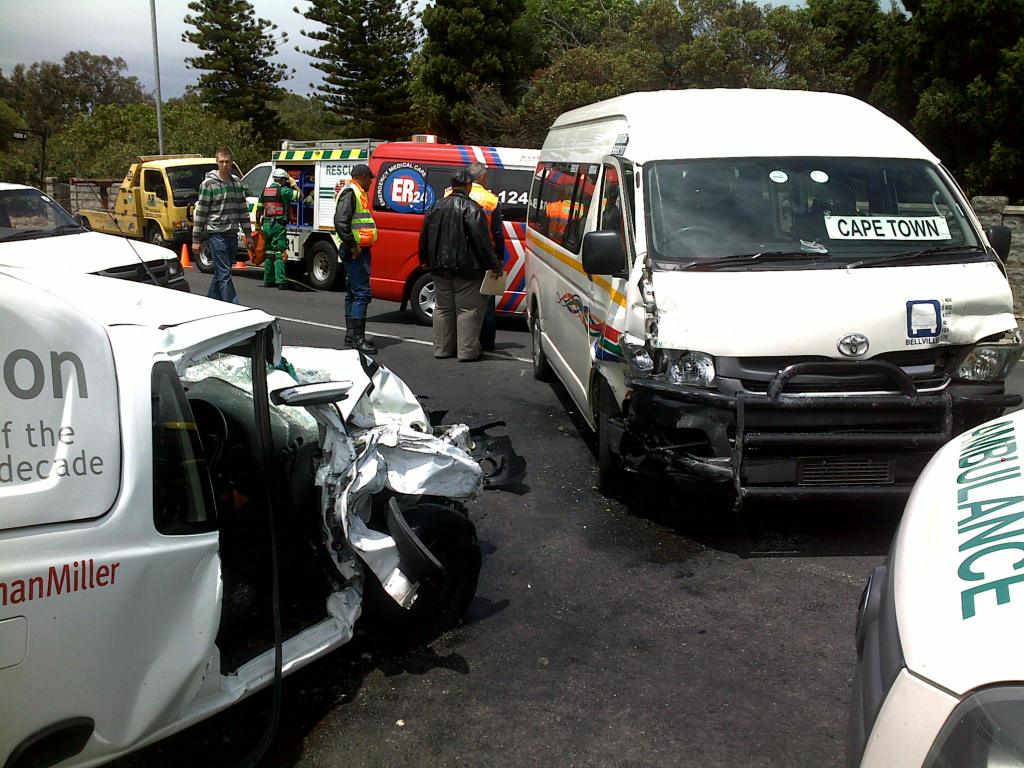 A serious motor vehicle collision occurred this afternoon on Voortrekker road in Maitland. A minibus taxi allegedly collided with the rear of the vehicle in front of it, causing the vehicle to collide with the stationary vehicle in front of it. The impact caused the minibus taxi to move into the lane of the oncoming traffic. It then collided head on with a bakkie at high speed.
The collision was severe and both vehicles sustained a large amount of damage. When ER24 paramedics arrived at the scene Metro rescue services were already hard at work cutting at the wreckage to free the injured driver.
The driver of the bakkie sustained severe injuries to the right side of his body where his motor vehicle absorbed most of the impact. Paramedics worked swiftly to stabilise the patient at the scene before transporting him to hospital. A total of five passengers in the minibus taxi sustained only minor injuries and were taken to hospital.
Andre Visser
ER24